Recruiting
Alabama Football Recruiting: Mykel Jones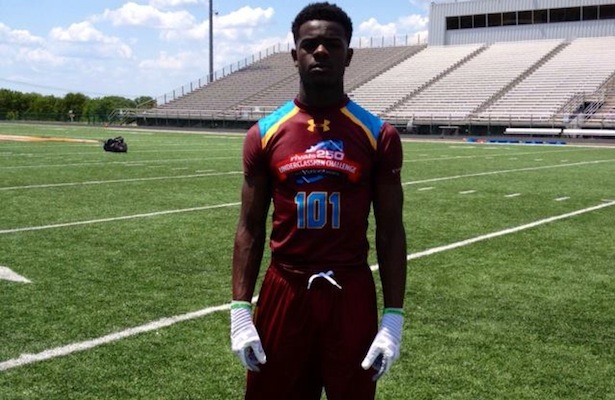 Top prospect and class of 2016 Alabama recruit Mykel Jones continues to be a heavy lean toward the Tide.
The 6-foot, 180-pound senior wide receiver is rated as a four-star prospect and the fourth-best player in the state, according to Rivals.com. 247 also considers Jones a four-star prospect and the No. 11 player overall in Louisiana.
In college football recruiting, networking is a valuable asset to play if it exists. Jones attends the same Patterson, LA high school as current Alabama freshman receiver Daylon Charlot, and the latter has been a key player in his recruitment.
"Mykel does have interest in Alabama and I think he's gotten down to his final four," Patterson head coach Chad Blanchard told AL.com. "Daylon would probably be their best recruiter if I had to guess. He is interested. Mykel is going to take his time. He's going to make his decision based on what's best for him.
"It's an interesting scenario to have two guys from a little school of 440 kids total to both have some interest in Alabama and have Alabama have interest in them."
Last March, Jones tore his ACL in a basketball game but could be cleared to play in his next game. He plans to make a trip to campus sometime in the near future.