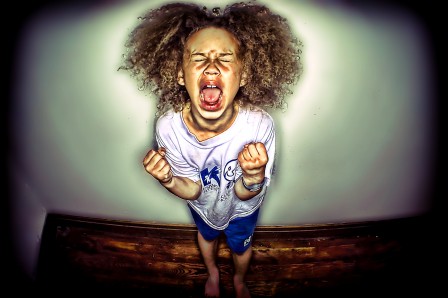 It's one thing to cry over a loss, but to cry over a win?
Are Alabama Fans Spoiled? 
By Larry Burton
Nick Saban has broached this subject once before and with today's win, it's something that may need to be discussed. Today Alabama won a game over a reasonably overmatched team and they beat them by a respectable score of 34-0.
So what if the Las Vegas odds were Alabama by 37? Saban spent much of the fourth quarter clearing the bench. He's never been one to run up the score on a hapless team.
But to listen to the average fan and scan the message boards, you'd have though that Alabama had lost the game. Fans are bemoaning the quarterback play, the dropped passes, the offensive line screw ups and more. Plus fans are still sore over the loss to Ole Miss last week and the five turnovers.
This was a win, a convincing win, and many things went right in this game, especially on defense. But it wasn't a perfect game, so the fans are complaining.
I was a sportswriter when Nick Saban came to the Crimson Tide from Miami, I heard him speak of his hopes for the team and what he intended on doing as a head coach. I remember him saying that he wanted to bring in great recruits, put teams on the field that compete with the best teams in the country and work every day to add to the rich tradition of Alabama football.
As far as I can tell, he has kept his promises he made on that first day.
He never said he win every game as a head coach. He never said he would field teams that would never miss an assignment, throw an interception, fumble the ball, miss a tackle and draw stupid penalties. But somewhere along the way, maybe after his third national championship with Alabama, fans expected that this was now the new normal and if anything, things would only get better.
In a conversation with legendary Alabama football coach Paul "Bear" Bryant in 1979, Bryant was speaking of such times and the difficulty of staying on top. "Whether you believe it or not," Bryant drolled in the low course voice,"It's really a lot easier to win a championship than it is to repeat and stay on top. You can have a year when folks don't take you as seriously as they should and you have a team get hot at the right time and make a run. But after you do that, you've got a target on your back the next year. And then everybody gives you all they've got every game because you're the season maker if they beat you."
"And winning has its problems with your own team too. When you didn't win it all, you can motivate those boys to give you just a little bit extra all the time.  They feel like they have things to prove and they work their fannies off to help their team win and be champions." Bryant continued.
"But once they've won it all, no matter how hard you try as a coach, it's hard to get them to play with that same intensity every week. The grit and desire that was there the year before, sometimes just isn't there." Bryant finished.
In an interview with AJ McCarron during the 2011 season, I asked him why he felt the 2010 team didn't repeat with all that talent. "We just didn't have the intensity we did the year before and quit doing all the little things we did before. That's not going to happen this year, we all saw it and know what we did wrong. We're committed this season to finishing each drive, finishing each game and doing all the little things we know we have to do every day."
And indeed they did, McCarron led the Crimson Tide to back to back national championships. He was one of many leaders on that team that kept the team's nose on the grindstone.
But this team has no AJ McCarron and the overall problem with this team isn't the coaching, it's the leadership. This team isn't perfect, it's still a work in progress going into week five of the season. And the fans just can't seem to come to grip with that.  With McCarron, Eddie Lacy, Amari Cooper and a solid offensive line almost all of which are playing in the NFL today, it was easy to become spoiled.
But as a sportswriter with a few years on him that has lived almost six decades now, let me cue the Alabama fans in on a few important facts. Life isn't perfect, relationships aren't perfect, no job is perfect and no football team is perfect, or in this case, no team can win every game, much less win every one in spectacular fashion.
As an old married man who has had many successful careers let me offer you this: Enjoy the ride while it lasts, let the bumps in the road make you enjoy the smooth parts all the more and love your wife, job, kids and teams even more when they let you down and soon you'll be enjoying the good times again.
Larry has been published in almost every media outlet for college sports and now primarily writes here for Touchdown Alabama. Follow Larry on Twitter for inside thoughts and game time comments at  https://twitter.com/LBSportswriter
Thanks for sharing the link to this story on your Facebook page
Come to the "Points After" Forum on the Touchdown Alabama site and discuss your feelings on this article