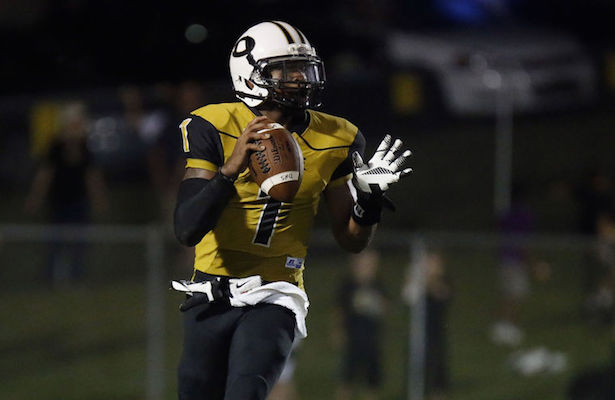 Alabama commit Shawn Jennings out of Dadeville, Alabama (Dadeville High School), was off to a great start through 4 weeks of his senior season under center for the Tigers when he was hit from behind and felt his knee twist the wrong way when it was planted in the ground.
He would be diagnosed with a broken kneecap, ending his senior season, one that was only getting better for him. Jennings is set to have surgery soon, but this loss is huge for Dadeville.
Touchdown Alabama Recruiting Analyst Derek Hooper has had nothing but praise for Jennings this season, stating "Shawn Jennings is one of the more underrated players in the 2016 class. He is the unquestioned leader of this (Dadeville) team and it is going to be tough for them to bounce back without Jennings in the lineup."
Jennings, the younger brother of Alabama freshman defensive lineman Anfernee Jennings, is committed to play defensive back for the Crimson Tide, but has been getting looks from other schools to play quarterback. He now looks to make a full recovery and train to get back to 100%.
Justin Wagner is the Scouting Coordinator and Lead Recruiting Analyst for Touchdown Alabama Magazine,  Follow him on Twitter, at @jwag718