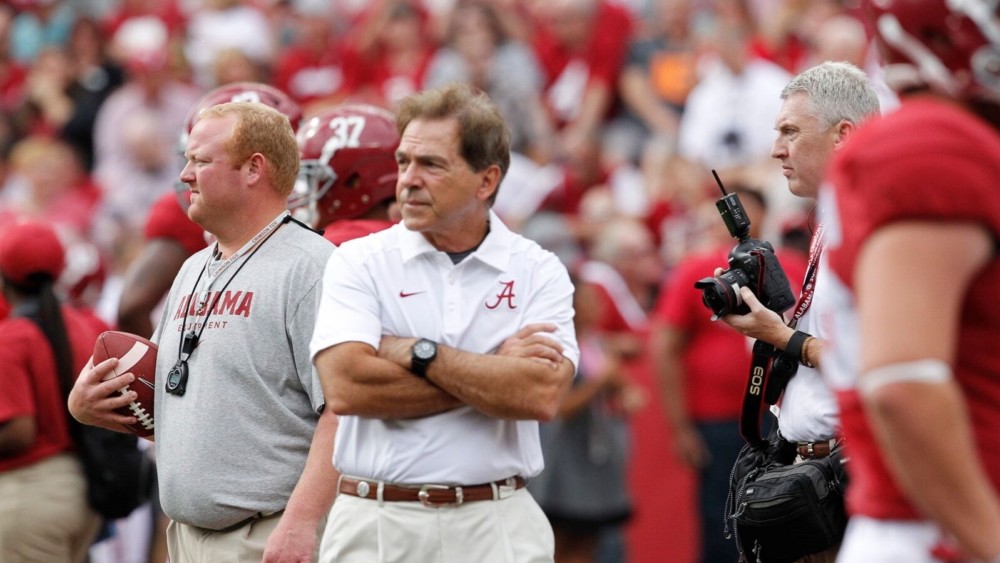 In computer programming parlance, black-box testing examines the functionality of a program without looking at its inner workings. Following the release of the initial College Football Playoff rankings, a firestorm of criticism erupted regarding Alabama being placed at number four. A lot of that criticism was directed at the black box that is the CFP committee's process.
Remember, the change from the BCS into the College Football Playoff removed the algorithmic portion of the process the BCS used to determine the teams that got to compete. Fully one-third of the BCS formula was a series of advanced mathematical equations run through computers. Aside from a token acknowledgment that the CFP committee has access to all manner of statistics, math is conspicuously absent in this new format. If anything, committee choices been distilled into catchphrases once sportswriters process committee head Jeff Long's responses to questions following each rankings revelation.
One of the underlying reasons for change is that it is a lot easier to bleat at the CFP black box than it is the BCS black box. A headline that reads "Quadratic Equation Fails Massey Algorithm" will result in two things: a popping sound as mathematically disinclined heads explode and a cricket chirp. On the other hand, "CFP loves SEC over everything" is an easy rallying cry that everyone not associated with the SEC can adopt.
This state of affairs is hilarious to anyone with an ounce of sense. The CFP rankings before December 6 do not matter. Let me repeat myself. The CFP rankings before December 6 are meaningless fluff. Why? There are still many games with massive implications that go into the black box which determine who competes for the national championship. Oh, and need we forget how TCU was dropped in favor of eventual champion Ohio State even though they won 55-3 on the final week of the season? Whether right or wrong, that decision underscores the fluff of these initial rankings.
Yes, Alabama is ranked number four, but that means nothing if the Tide go on to lose to LSU. That is just one example. Take any top four team, pick an opponent, and substitute for "Alabama" and "LSU."
So forget about all of the ridiculous hot takes, and other laughably absurd things that come out every week. It's column inches on a page, frequency oscillations on a radio transmitter, or clicks on a website. Fans want to know who is in? Wait a month and enjoy the best comedy of the week every Tuesday as everyone ties themselves in knots to understand a process that is so completely black-boxed that its nigh impossible to comprehend.
The above represents the opinion of the writer, and not necessarily the views of Touchdown Alabama Magazine.
Thomas Watts has written for Touchdown Alabama Magazine for years. Catch him on Twitter@ThomasHWatts, on BAMSRadio every Wednesday from 8-10, and 2 Deep Zone hosted by BamaSportsRadio.