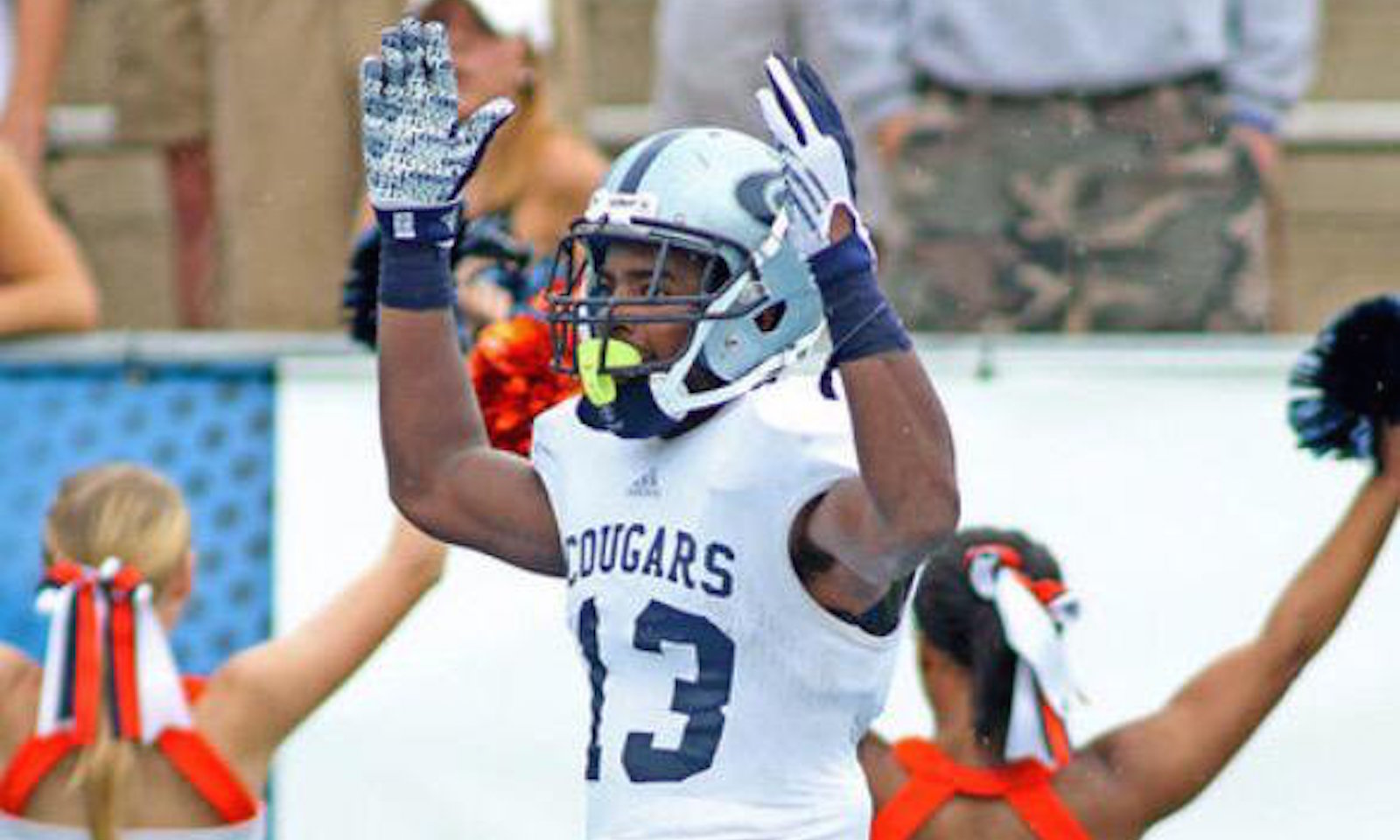 As we inch closer to National Signing Day on February 3rd, it seems like a good time to take a closer look at the seven players from the 2016 class that are already enrolled at the University of Alabama. These players will participate in spring practice and will be at an advantage in terms of having the ability to make an early impact for the Crimson Tide.
Jonah Williams is a 6-foot-5, 295-pound offensive tackle out of Folsom, California. As the lone 5-star in this group, as well as one of the highest-rated prospects in the nation, Williams will look to compete for the right tackle position left open by departing senior Dominick Jackson. Jonah was recruited to Alabama by offensive line coach Mario Cristobal.
4-star Charles Baldwin (6-5, 315) will battle Williams and others for the open offensive tackle position. He comes to the Capstone by way of ASA College and is originally from Windsor, Connecticut. Charles will have two remaining seasons of eligibility as a junior college transfer. Baldwin's primary recruiter was also Mario Cristobal.
Jalen Hurts (6-2, 210) of Channelview, Texas is the lone quarterback headed to Alabama in this recruiting cycle, and there's good reason for that. The 4-star is a dual threat with lots of potential, and many people believe he will challenge Blake Barnett for the starting quarterback position next fall. We'll get to see about his level of comfortability within the offense during the A-Day game on April 16. Hurts was recruited by defensive line coach Bo Davis.
Chris Owens is a 4-star offensive guard from Arlington, Texas. At just over 6-foot-2 and 315 pounds, he played offensive tackle in high school but will transition to guard at Alabama. Owens took part in the Under Armor All-America Game and was primarily recruited to Alabama by former defensive backs coach Mel Tucker.
Miller Forristall is a 6-5, 220-pound tight end from Cartersville, Georgia. Forristall's style of play brings to mind former Alabama tight end Brad Smelley. He played quarterback early on in his high school career but realized he could excel by switching positions. The 3-star was recruited by tight ends/special teams coach Bobby Williams.
T.J. Simmons (6-2, 180) is a 4-star wide receiver from Clay, Alabama. His senior season, he was the No. 1 receiver on a Clay-Chalkville team that fell just four points short of a perfect season when they lost in the 6A state championship. Simmons adds more depth to an already youthful position for the Crimson Tide. He was recruited by offensive line coach Mario Cristobal, as well. That is now three players on this list primarily recruited by Cristobal.
Shawn Jennings is a 6-foot-2, 220 pound athlete from Dadeville, Alabama. He was a jack-of-all-trades, playing both ways for Dadeville High before suffering a knee injury in the early part of his senior season that required surgery. Shawn is the younger brother of current Alabama defensive end Anfernee Jennings and was recruited to Alabama by former defensive coordinator Kirby Smart.
These seven players have a chance to assimilate and prove their worth over the course of the spring, and each could prove to be to be an asset for the Crimson Tide over the next few years.
Derek J. Hooper is a Recruiting Analyst for Touchdown Alabama. You can follow him on Twitter @derekjhooper.