SEC News
CB Vernon Hargreaves on former Alabama WR Amari Cooper "He wore me out"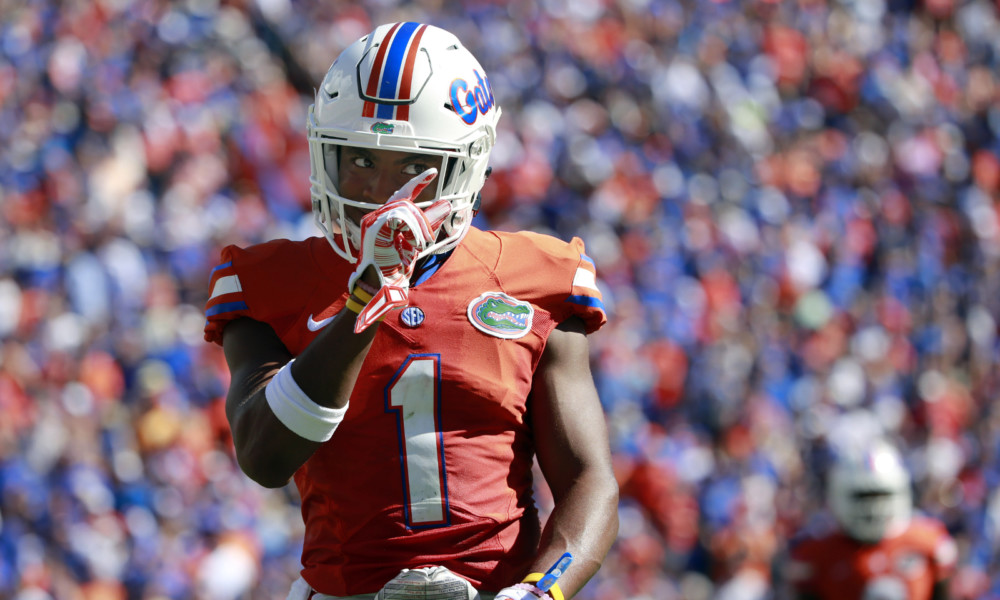 Playing against Alabama can prepare anyone for the National Football League.
Florida Gators cornerback prospect Vernon Hargreaves III, who is widely-regarded as one of the top coverage corners in this year's draft class, can attest to this statement.
Vernon Hargreaves (@MikeMayock's #2 CB) from @FloridaGators runs 4.52u 40-yard dash! #NFLCombine https://t.co/PVb7jucAnK

— NFL (@NFL) February 29, 2016
The former two-time All-American (2014-15) did not have the fastest 40-time—4.50 seconds—however, Hargreaves was among the top performers in the vertical jump (39 inches) and broad jump (130 inches). He recorded 15 reps of 225 pounds on the bench press and was smooth in defensive back drills.
Holy Hargreaves!@___vh3 shows off his ball skills! #NFLCombine https://t.co/dzah6WnImW

— NFL (@NFL) February 29, 2016
His sharp focus at the NFL Combine stemmed from a strong junior season. A year in which he dealt with coaching changes and a desire to mature from mistakes in the previous season.
Amari Cooper - Alabama vs Florida, 2014
Hargreaves was matched up on former Alabama wide receiver Amari Cooper during his sophomore campaign in 2014.
The veteran wide out schooled a young corner, posting 10 receptions for 201 yards and three touchdowns in the Crimson Tide's 42-21 win over Florida.
"He wore me out my sophomore year," Hargreaves said to Marty Smith and Bucky Brooks of NFL Network. "My preparation wasn't as good as it was during my junior year. I obviously knew who he [Cooper] was and how good of a player he was, but I don't think I did enough film work that week. I was just young. That is what I would attribute that to."
Hargreaves said everything starts with a mindset in preparing for a player like Cooper.
"It starts at the beginning of the week and it starts in practice," Hargreaves said. "There is no joking around. It is a serious mindset, you have to understand that he can go and he will go."
Hargreaves added with guys like Cooper will embarrass you if you are not ready.
The 5-foot-10, 204-pounder rebounded his junior year with 33 tackles, 11 pass breakups and four interceptions.
He guided Florida to a 10-win season in 2015, despite losses to Alabama and Michigan. Hargreaves totaled 121 tackles, 28 pass breakups and 10 interceptions in his career.
Stephen M. Smith is a senior analyst and columnist for Touchdown Alabama Magazine. You can "like" him on Facebook or "follow" him on Twitter, via @ESPN_Future.