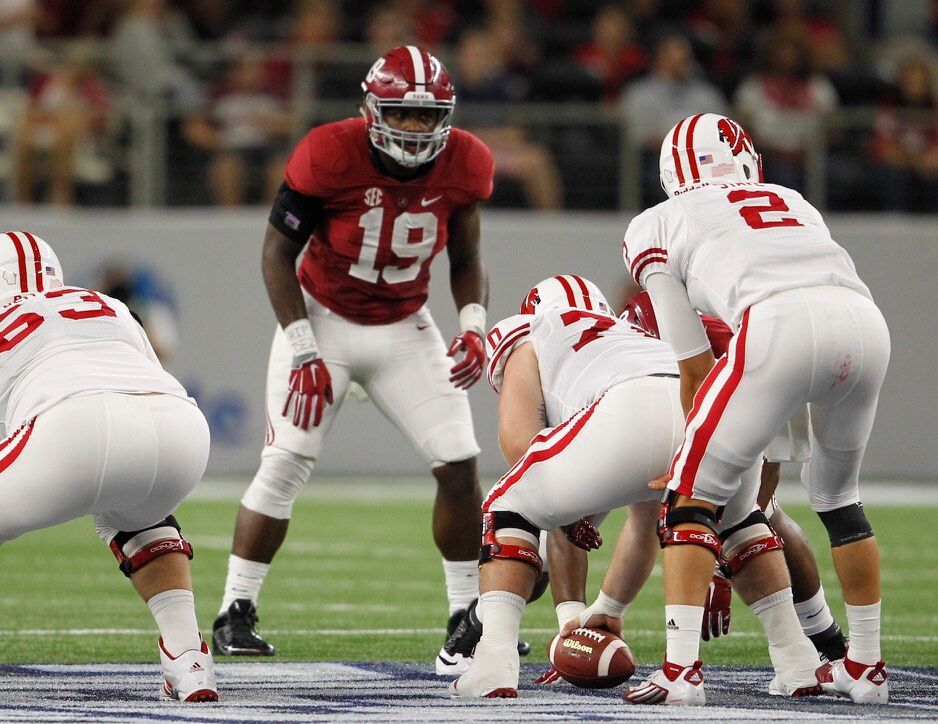 Tonight will change the lives of some lucky young collegiate football players. Draft hopefuls across the country will be glued to their phones, like high school girls waiting for their crush to text them. The coveted "phone call" is what all players will be hoping to hear.
Some high profile draft picks – including Alabama players Reggie Ragland, Jarran Reed, and A'Shawn Robinson – will be in attendance at the draft, which will be taking place in Chicago for the second year in a row.
Last year, New York Giants safety and former Alabama player Landon Collins attended the draft. Many targeted him as a first round pick, but he fell to the second round.
Accompanying Reed, Ragland and Robinson is Crimson Tide head coach Nick Saban. Twelve other collegiate coaches will also be in attendance.
Stories to follow include the health of Reggie Ragland. Ragland is rumored to have an enlarged aorta, which in turn is hurting his draft stock. Many teams feel that it may be a risk to draft a player with such a condition.
The draft ceremonies are scheduled to begin at 7 p.m.CT, at the Chicago Theatre. You can watch the draft on ESPN and NFL Network.
Blain Bradley is a contributor for Touchdown Alabama Magazine. You can "Follow" him on Twitter, via @blainbradley1 or "like" him on Facebook