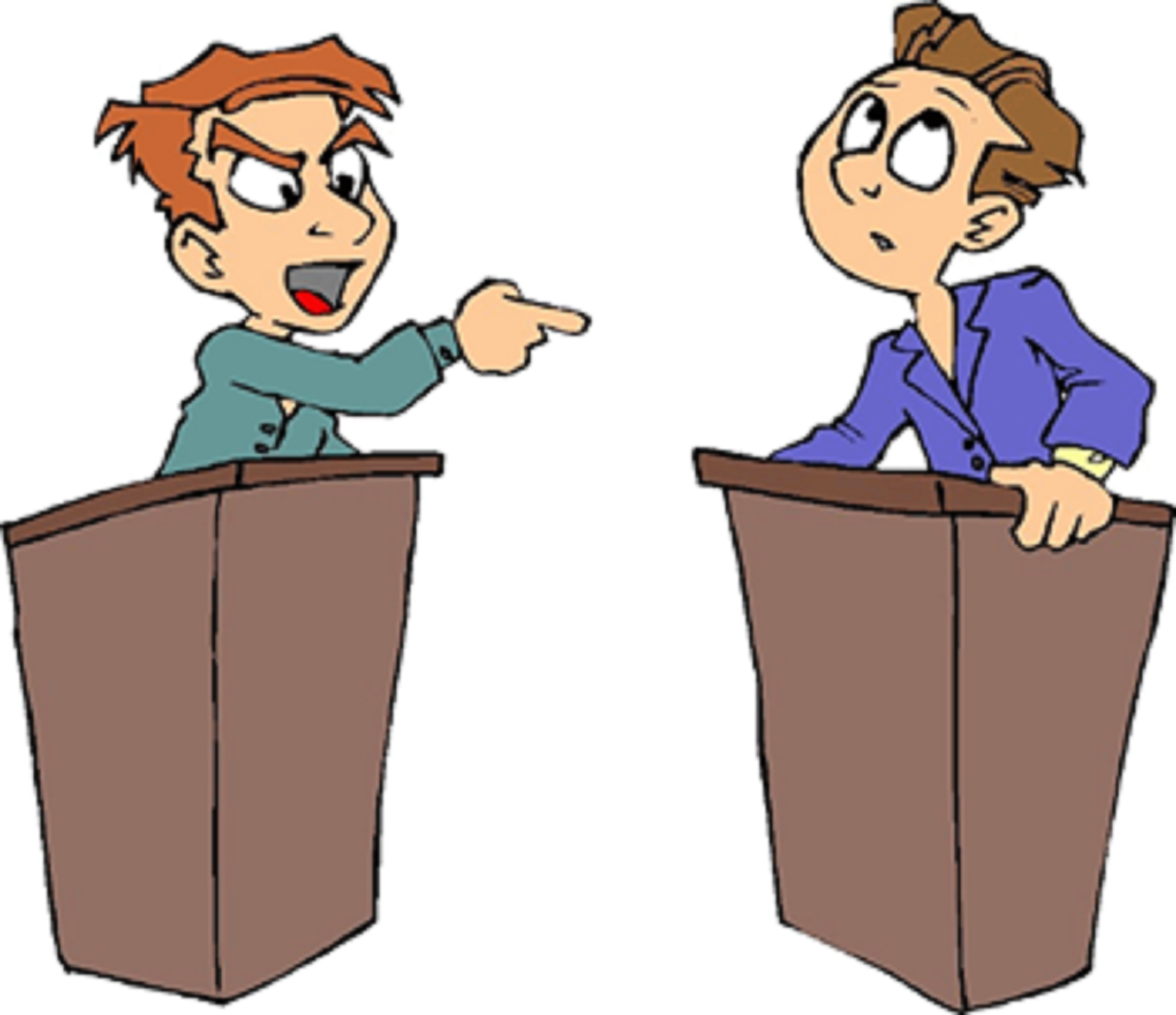 There are views being spouted on media that need a little rebuttal. Larry Burton addresses some of the media's con-Alabama points with some pro-Alabama replies. Read and see if you agree with pro or con.
Debating Points on Alabama Football's 2016 Campaign
By: Larry Burton
One prognosticator who claims to have picked the SEC champion in the last several years by choosing the team that had the highest number of players who have played the most quarters of football. By his calculations, the teams with the highest number of players with the most quarters of playing time is LSU, then Ole Miss, followed by Alabama. Therefore, LSU will win the SEC this season.
Rebuttal: There's an old joke at Vanderbilt that goes, "I've got good news and bad news. The good news is, all of our offense is coming back next season. And the bad news is that all of our offense is coming back next season."
In other words, it's not how many you've got coming back, it's WHO you've got to play. Does this person think that a one to three star guy with a lot of experience is better than a four or five star who has been practicing against the best players in the nation? I don't think so. Saban winning all those recruiting wars means that some of the best players in the nation are on the bench in Tuscaloosa.
I don't buy that just because Joe Lunchbucket has played more quarters than Saban's next four star stud that it makes him a better player and therefore helps make that team better than Alabama.
2. Alabama can usually overcome some lack of experience, but this year it's all at critical positions and it may be the year that talent won't overcome the inexperience. A new center is a bigger problem than most outsiders realize. The Tide didn't win it all with a new center in Ryan Kelly's first year and other folks could be in new positions for this year on the offensive line. Alabama will field yet another quarterback that never started a season and there are new faces in starting roles on defense too.
It also remains to see how hard the defense will work for Jeremy Pruitt and Lane Kiffin is sure to pull the plug on staying at Alabama and news or rumors of him leaving could affect the offense at the worst time of the season, bowl time.
Rebuttal: While it's true that center is one of the under rated positions that make a team successful, to call Ross Pierschbacher a rookie center is not altogether true. He started all 15 games for the Tide last year, albeit at guard. What this means is that he is intimately versed in the cadence of the offense line, knows the players strengths and weaknesses and has played center as a backup. He'll be just fine and do a great job.
Yes they're playing a rookie quarterback, but then they've won three national championships with rookie quarterbacks. Saban seems to find a way of getting what he needs of who he plays at this position and this year should be no exception.
And Alabama fans are getting tired of hearing, "You'll never replace so and so." Yes Julio Jones was great, but so was Amari Cooper and so is Calvin Ridley, that same parade of stars goes and goes at almost every position. New faces in positions has never been a problem for Alabama in the Saban era, there's just too much talent there to worry about it.
As for coaching changes, Jeremy Pruitt knows the Saban system and the players on this team all know him, may have been recruited by him wherever he was coaching at the time and have already bought into him 100%. As for Lane Kiffin leaving, he may and he may not, but if he does, him leaving won't affect the team more than when Kirby Smart left and Kiffin will leave with class and like Smart, coach through the championship game.
3. Word coming out of the Manning Passing Academy is that Cooper Bateman simply sucked at the long ball and Saban has always gone with the "experienced guy" over the guy with the most upside, so Alabama is doomed. They will simply waste the downfield talents Calvin Ridley, Robert Foster and ArDarius Stewart and teams will cheat up on the line and make the running game harder to have success. Saban's going to go with Bateman just because he feels with the experience, he's the safest bet.
Saban's reluctance to go with the best possible quarterback over the most experienced will have this team end up like it did when Blake Sims, a great gutsy player tried and failed to bring a title home. His shortcomings reared their head at the wrong times that season and that will happen to Bateman this season, who seems to have a much worse deep ball than Sims. Phil Savage, a noted football writer, prognosticator and broadcaster has grave concerns that Bateman can deliver the deep ball after watching him in workouts.
Rebuttal: First of all, it's hard to say that Saban ALWAYS does anything. He can and does change and is full of surprises. Just ask Dabo Swinney. The quarterback battle is far from being decided. And if one should falter, there are some great backup plans just waiting to shine.
Secondly, granted I saw video from the Manning camp and it had some bad passes but wasn't all that bad overall and he's still got time to work it all out and Kiffin has made a silk purse from more than one sow's ear. Plus, the great thing is all the talent at Alabama at receiver. He can simply just throw it out there as far as he can chunk it and they have the moves and speed to get to the ball. Yes, they are that good.
4. The hardest feat in college football is repeating as national champions. Sure Alabama did it once, but those were stud driven teams led by AJ McCarron and there is no AJ McCarron under center this season and last year's winner has graduated. The thing to keep in mind is that even though Alabama did repeat once in the Saban era, they've failed to repeat more times than they've done it.
Players get just a little complacent, the edge just isn't there just as the hunger to achieve it all is just lacking as well. The other teams in the SEC have improved and it just isn't Alabama's year.
Rebuttal: While it's too early to tell just who the real beast in college is, it's hard to deny that this is a team with talent, coaching and football instincts to be one of the contenders.
As stated, they have done it before and it wasn't just an AJ McCarron performance that did that. Players changed, a new center was plugged in, new running backs came in and helped and new stars were developed and the defense plugged along as always in that repeat year.
I hate the statement, "Lightning can strike twice". Lightning is chance, a football championship is not won by chance, it's done by the team that worked the hardest, played the smartest and made their own luck. These are things they know how to do at Alabama and again, with the talent level they possess, it's easy to see where this could happen again.
Yes, the SEC is an improved league this season in both divisions, but then nobody is willing to say that Alabama  is getting worse, so is the ground the other teams have gained enough? That's why it will be an interesting year, but to count Alabama out is simply foolish at this point.
5. And in the future, it's going to hurt losing Smart, not just because of his coaching, but he was one of the Tide's top recruiters. It's going to be hard to number one in the future without him.
Rebuttal: Maybe you didn't hear, another Alabama coach, Tosh Lupoi has just been ranked as the nations best recruiter by 24/7 sports and others. Plus consider the Tide is already ranked #1 for next years class, so while Kirby was great, the jugernaught recruiting from Tuscaloosa will not miss a beat.
Larry has been published in almost every media outlet for college sports and now primarily writes here for Touchdown Alabama. Follow Larry on Twitter for inside thoughts and game time comments at https://twitter.com/LBSportswriter
THANKS FOR SHARING THE LINK TO THIS STORY ON YOUR FACEBOOK PAGE OR A FACEBOOK GROUP YOU BELONG TO, FACEBOOK RESTRICTS HOW MANY PLACES WE CAN POST IT ON, SO PLEASE SHARE!