Nick Saban
Nick Saban, Alabama football to aid West Virginia High Schools affected by flooding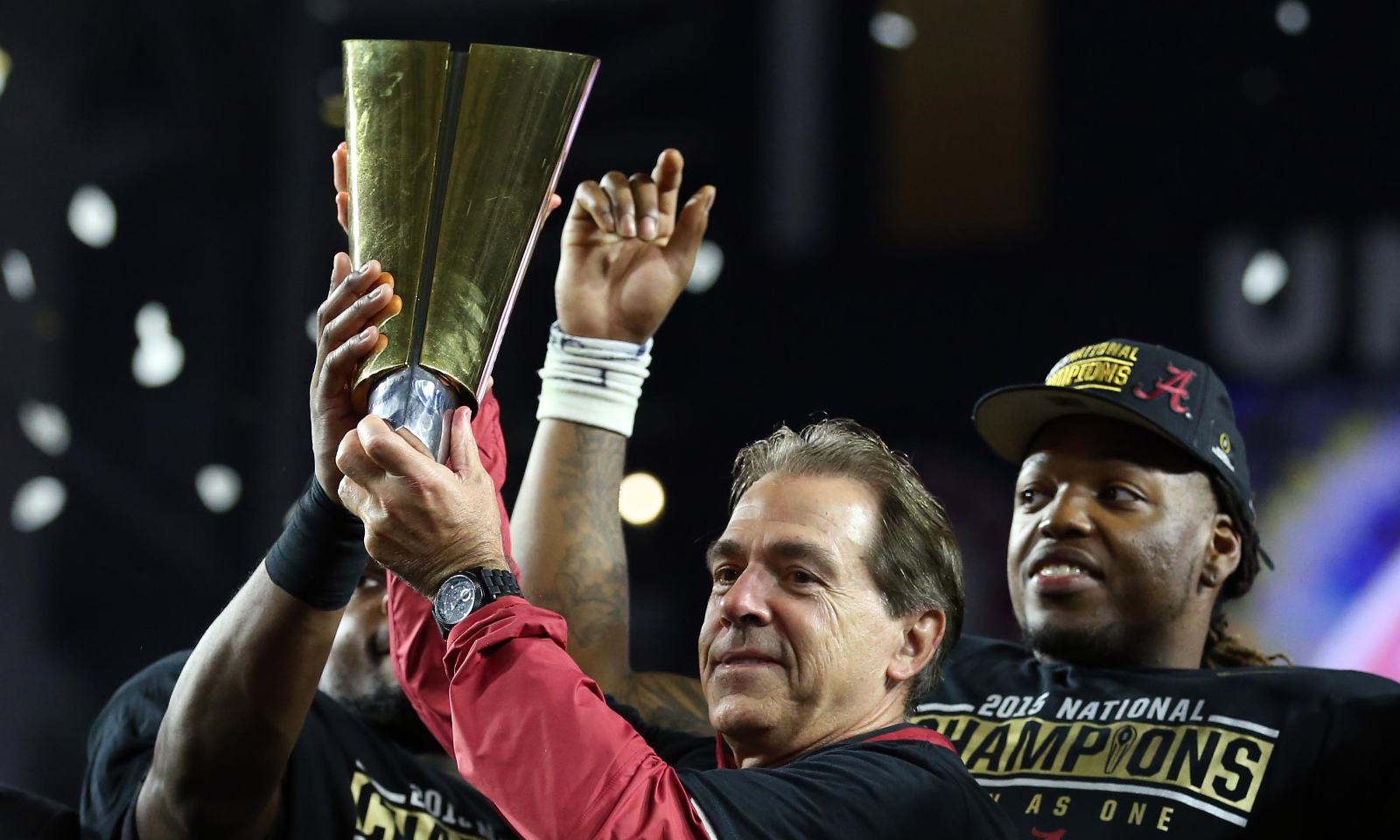 Before he became a five-time national champion, $7 million man and the crown jewel of Tuscaloosa, Ala., Nick Saban was the son of a blue-collar family in Fairmount, West Virginia.
His mantra in football is "do the little things right" and now, Saban looks to use this slogan to round up his players along with others for an opportunity to give back to high schools in his birth state that were affected by a recent flooding.
The Crimson Tide football coach, along with the Alabama High School Athletic Directors and Coaches Association, is asking for a small donation from other high schools across the state of Alabama. The donations will go to fund uniforms for each high school burdened by the devastation.
Many of these institutions will not be able to field players for games without uniforms.
"Football was such an important part of my childhood in West Virginia, and to see the devastation the flooding has caused, and how it has threatened so many high school football teams, we wanted to find a way to help," Saban said via a UA press release. "We are asking each high school from across the state to donate a full uniform to help these schools get their kids back on the football field this season."
Each high school that is making a donation is asked to provide one uniform, which consists of a helmet, a pair of shoulder pads, two knee pads, two thigh pads, a girdle, practice pants, practice jersey and a pair of cleats. Small and medium sizes are in high demand, but larges will be accepted also.
The Alabama football program will collect all of these uniforms by July 25, so they can be transported to West Virginia. Those wishing to help can send their donations to: Mal Moore Athletic Complex, Attn: Jeff Springer, 323 Bryant Dr., Tuscaloosa, AL 35487.
Stephen M. Smith is a senior analyst and columnist for Touchdown Alabama Magazine. You can "like" him on Facebook or "follow" him on Twitter, via @Smsmith_TDALMag.