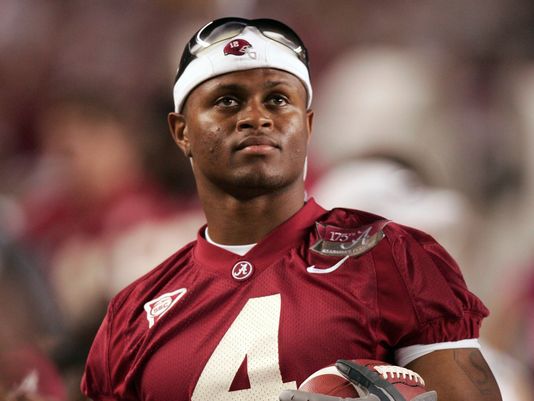 For years, it has been said that good things come to those who wait. This popular cliche' could not be more apropos for former Alabama legend Tyrone Prothro who received a life-changing opportunity to achieve a life-long dream of his.
With his career cut short due to a lower leg injury in 2005, Prothro never got another opportunity to make it to the NFL, which was easily a sure thing before the gruesome injury took place. His fate changed this week when the Carolina Panthers made him a member of their staff working with the wide receivers.
His former coach at Alabama, Mike Shula is the current offensive coordinator and quarterbacks coach for the Panthers. The chance to reunite with his former star has to bring a bit of closure for a man who many blamed for leaving Prothro in the game during a lopsided victory against the Florida Gators.
The Panthers will begin their training camp at Wofford College and Prothro will impart his wisdom and knowledge for the NFC Champions and their receiving corp.
For what appeared to be a sad story at times for Prothro has completely turned into a fairy tale. His life is beginning again and what used to be a dream, is now a reality as a member of the National Football League.