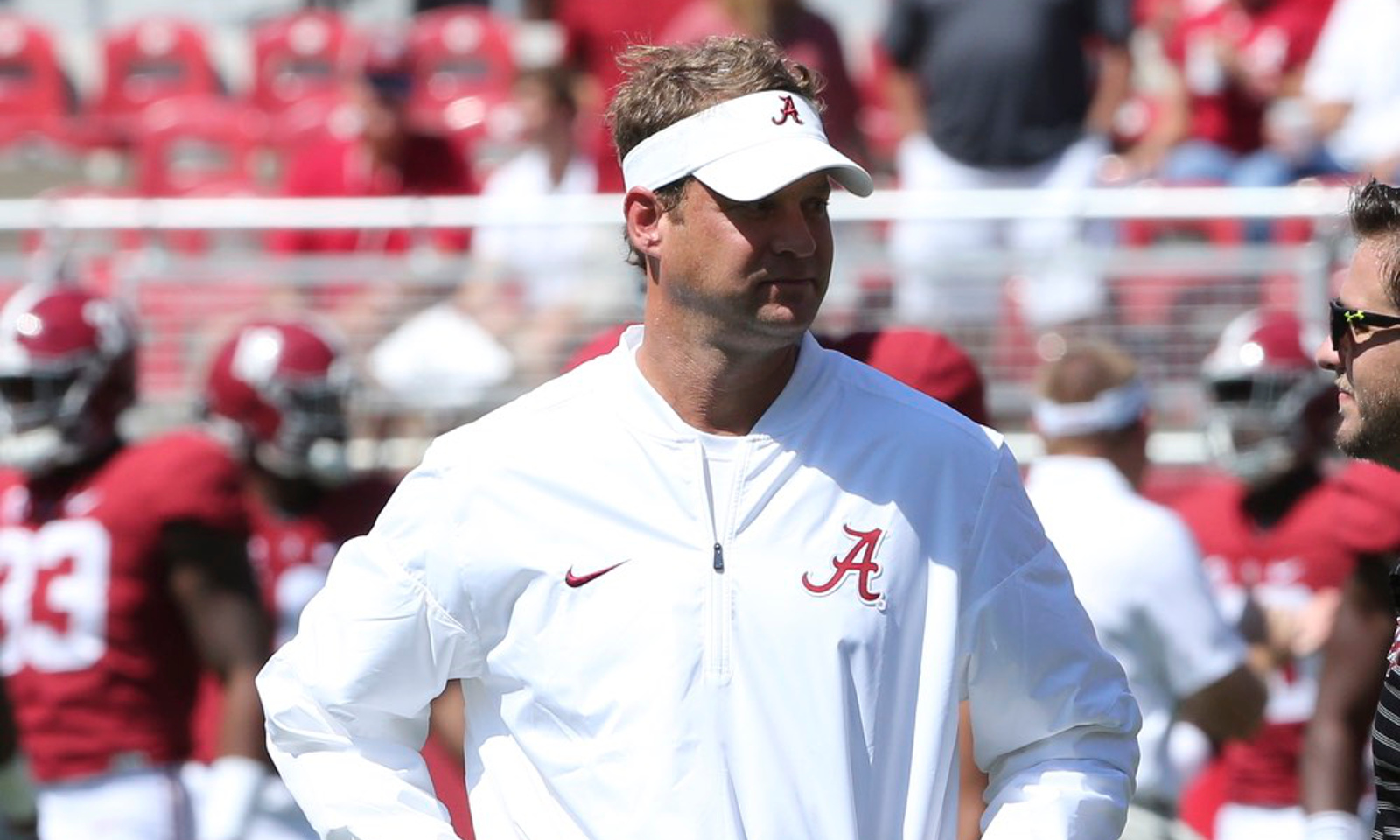 Ever since the forced hiring of Ed Orgeron by the LSU Tigers last week, rumors and speculation have spread that Alabama offensive coordinator Lane Kiffin could possibly join his friend in the same position in Baton Rouge. The two share a long history where they were both members of Pete Carroll's staff in the early 2000's at USC as well as Orgeron serving as Kiffin's defensive line coach during his stints as head coach for the Tennessee Volunteers (2009) and Trojans from 2010-2013.
While Kiffin is free to do as he pleases, Alabama fans know completely how Nick Saban feels about his coaches taking lateral moves to leave his program. From a personal standpoint, Kiffin to LSU would make sense being Orgeron had been loyal to him in the past by joining him on two separate coaching stops
However, Saban has a reputation to uphold as it pertains to seeing that his assistants move up in the ranks and eventually become head coaches. Not to mention, LSU is a SEC West foe and Saban's former stomping ground, and to see his top assistant leave Tuscaloosa for the confines of Baton Rouge surely will not sit well with Saban.
The move to join Orgeron is not likely in my opinion, but certainly not out of the question given the history of these two and their well-documented friendship. Despite the obvious bromance between the two, Saban most certainly would not appreciate a Kiffin to LSU move, and the chances of returning to his leadership would likely be out of the question.
Brandon Williams is an Editor and Columnist for Touchdown Alabama. You can follow him on Twitter, @BWilliamsTDAL, "Like" him on Facebook, or add him to your network on Google.