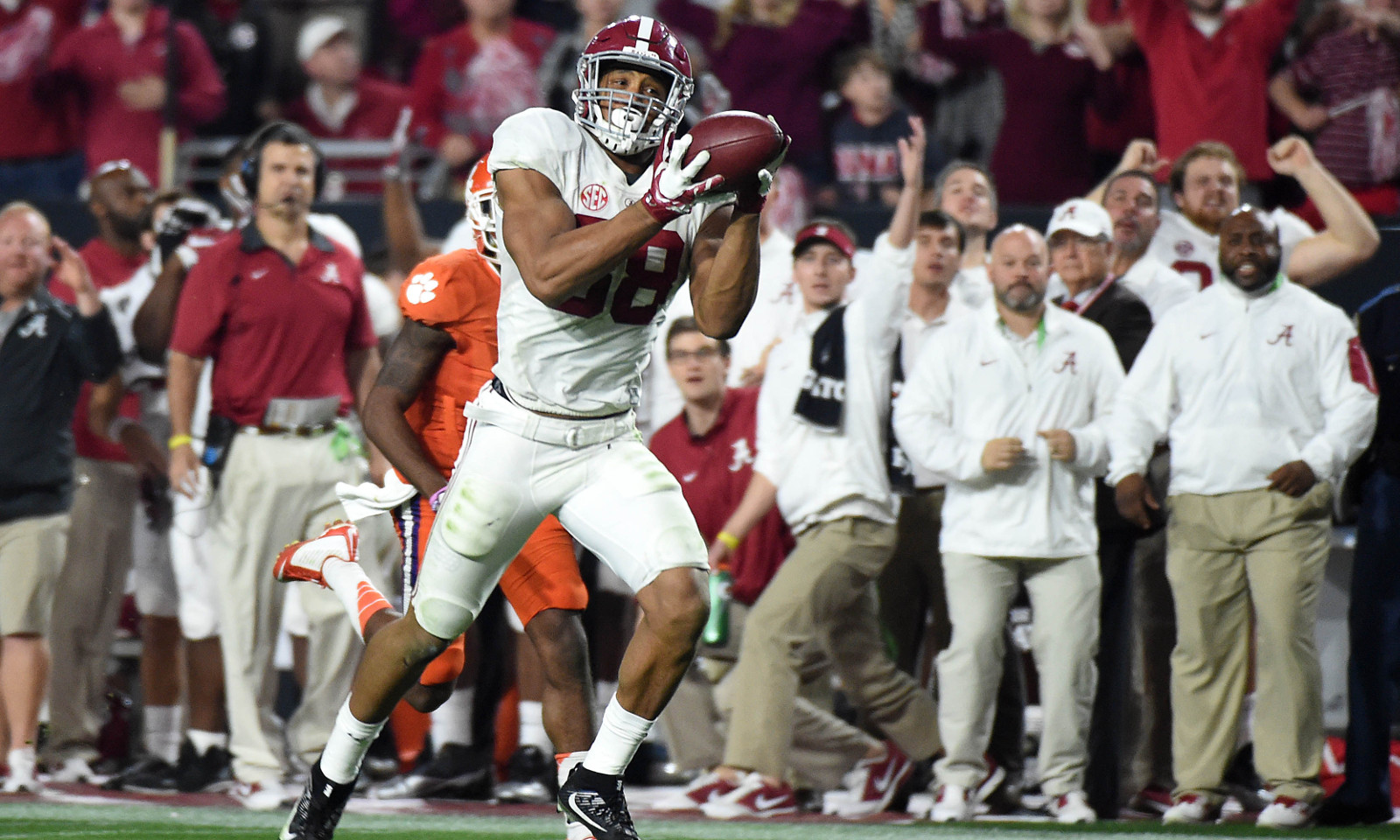 For those of you that didn't know, while you were munching on chips and watching the NFL combine, please take a moment to absorb this information: O.J. Howard ran the fastest 40-yard dash ever (4.51) by a 6-6, 250-pound player at Indianapolis. Crazy right? Here's the real question though, will he succeed in the NFL?
It's shocking to hear that the Alabama Crimson Tide didn't use Howard as much as they should have during his career. He was a finalist for the John Mackey Award in 2016 and the most valuable player of the 2016 College Football Playoff national title game (2015 season), after hauling in five receptions for 208 yards and two touchdowns against the Clemson Tigers. Not too many tight ends in today's National Football League can block as well as catch passes. Howard's freakish size, soft hands and smooth footwork allows him to do both.
At Pro Day in Tuscaloosa, Howard did not drop a single pass in drills.
In his career at Alabama, he finished with 114 receptions for 1,726 yards and seven touchdowns. Since the Tide relies more on the running game as oppose to passing; it's important that tight ends know how to block and open lanes for the running backs. This decreases the chances for them to be heavily involved in the offense whenever the play calling switches up. After re-watching clips from last year's national championship game and the LSU Tigers' meeting back in 2015, Howard possesses traits that are similar to Greg Olsen of the Carolina Panthers and former Kansas City Chiefs and Atlanta Falcons star, Tony Gonzalez.
Howard has the quickness of a wide receiver, and teams can split him out wide to create nightmare match-ups for defensive backs. Moral of the story though, is whoever drafts Howard will be a happy coach. He has a lot of learning to do and a long ways to reach Greg Olsen's level, but the potential to be an All-Pro tight end is there.