Nick Saban
Nick Saban spurns reporter concerning Alabama's offensive philosophy for 2017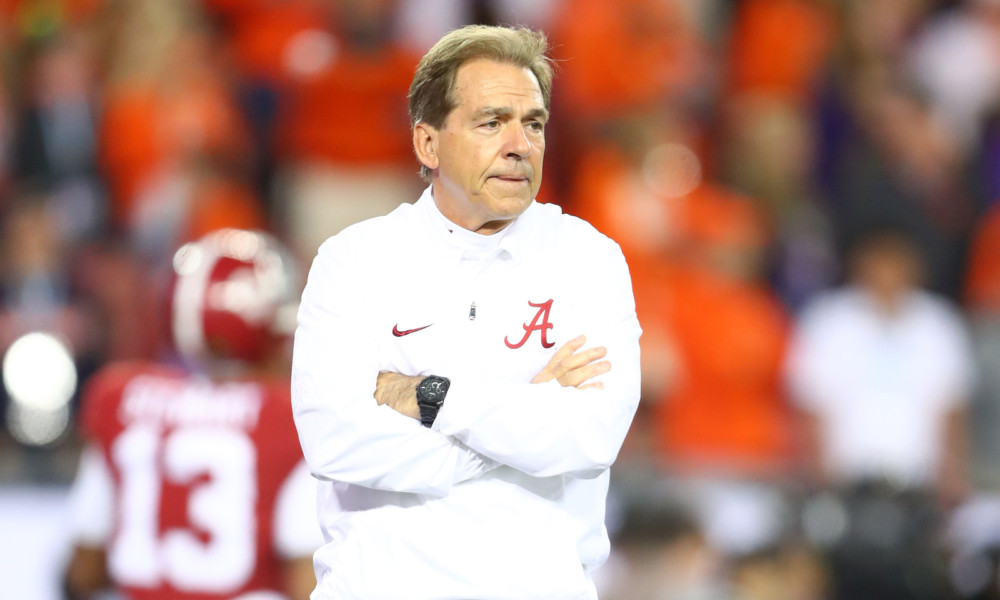 TUSCALOOSA, Ala.– After spending two hours with his players and coaching staff in roughly 90-degree weather, Alabama head coach Nick Saban took to the Mal Moore facility on Tuesday for his first presser of the spring season. Despite showing the media a sense of love in his opening statement, the four-time national champion at Tuscaloosa already looked in mid-season form by the time the right question was asked.
Throughout the offseason, fans and media pundits alike felt that change was coming with Brian Daboll taking over the offense. Daboll, who spent 17 years in the National Football League, was on a New England Patriots' staff that helped quarterback Tom Brady account for 3,554 passing yards with 28 touchdowns to two interceptions (67.4 percent completion) – en route to winning a Super Bowl championship in 2016.
Following the word "ball control" from a reporter, Saban let him have it.
"I don't know where you came up with ball control," Saban said.
"That's not what we do. The New England Patriots threw the ball over 60 percent of the time last year, which was more than we threw it. So where did that assumption come from. Do you do what every media does and just create some s–t and throw it on the wall and see what sticks, cause that's what I see everywhere. I never said that. No one in this building ever said that."
In an entertaining three to four minute spill, Saban discussed the ball control question, issues with satellite camps, politics and even dropped his first cuss word of spring practice. One thing for certain is that with the number of wide receivers that Daboll has tutored, we will not see a drastic change in the Tide's offense.
Stephen M. Smith is a managing editor and columnist for Touchdown Alabama Magazine.  You can "like" him on Facebook or "follow" him on Twitter, via @Smsmith_TDALMag.