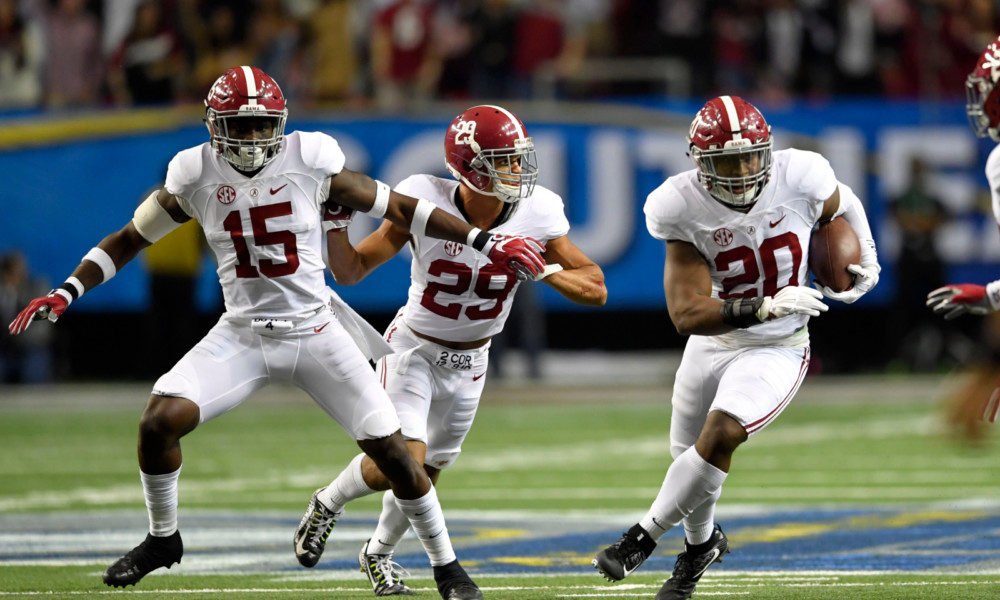 Boom! Ohh!!! What comes to mind when you hear these sounds?
If you've been following Bama football, these were sounds from the crowd every time former Alabama linebacker Reuben Foster made a hit on an opposing player. If you ask any running back or receiver about Foster, they'll more than likely say they knew what time it was when a player was in the vicinity of Foster.
Alabama is never in a "rebuilding process" when it loses a star player.
Shaun Dion Hamilton looks to be the next man up in line, but is currently recovering from an ACL injury that he suffered in the SEC Championship game last year against Florida. He had a strong junior year before the mishap, racking up 64 tackles, nine tackles for loss, two sacks and an interception through 13 games.
While Hamilton will be limited throughout spring practice, Rashaan Evans assumed the role as leader for inside linebackers during Tuesday's practice. Evans, who was recruited as a top-ranked outside 'backer,' has earned reps at both spots in the last two years. He collected 4.5 tackles for loss and four sacks in 2016.
Evans' aggressive style fits in a leadership role at Alabama. He possesses the capabilities of being instinctive, as well as being sound run stopper and edge rusher. The Crimson Tide has put so many great linebackers in the National Football League from Rolando McClain to Reggie Ragland, and now, Reuben Foster is next in line.
Alabama's spring game is scheduled for Saturday, April 22 at Bryant Denny Stadium and Tide fans can only hope for a speedy recovery for Hamilton. Fans, who do you see starting in place of Foster?