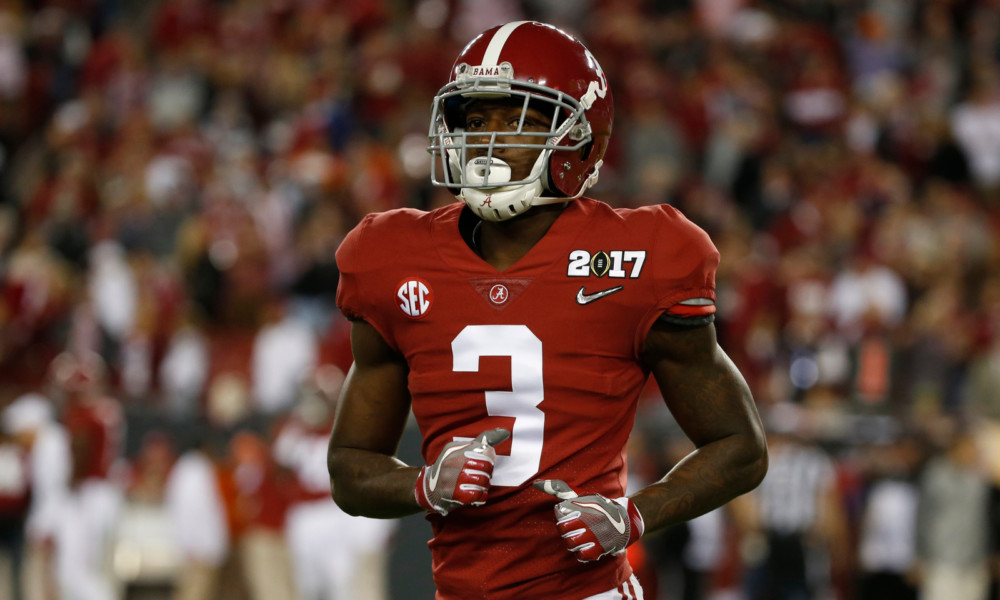 Alabama football will look no further than rising junior Calvin Ridley to make sure the quarterback play is building chemistry with each target. With ArDarius Stewart and Gehrig Dieter off to the National Football League, Ridley is now the headline name and leader of the Crimson Tide's receiving unit.
Listed below is what to expect in 2017 from the receiver corps:
Ridley will be the go to guy for Alabama. Period. The 6'1″ speedster from Coconut Creek, Fla., didn't capitalize on his historic freshman season in 2015, but he still put up some solid numbers — hauling in 72 receptions for 769 yards and seven touchdowns to cap off the 2016 year.
Aside from Ridley, there's a significant drop in production. Head coach Nick Saban and wide receivers coach Mike Locksley intend on developing some consistency in the likes of Robert Foster, Cam Sims and Derek Kief.
All three players are physical freaks, but fans anticipate seeing more from them. Sophomore wide out Trevon Diggs had more touchdowns than the trio combined, bringing in one score on 11 receptions a season ago.
The only two receivers Alabama has on current its roster that totaled over 10 catches last season are Cam Sims (14) and Trevon Diggs (11). Sophomore quarterback Jalen Hurts will have much to work with this spring and summer and should he be able to fine tune his accuracy, the Tide's offense has every chance to be lethal.
Sims definitely stands out from the bunch because of his size at 6-foot-5 and 203 pounds. He can cause a lot matchup problems with his speed and give defensive coordinators nightmares in jump ball situations.
The additions of Jerry Jeudy and Tyrell Shavers add depth to this unit, and Jeudy in particular expects to see some early playing time. Even though Ridley is a guaranteed starter in 2017, who do you see opposite of him that may emerge heading into in the fall?