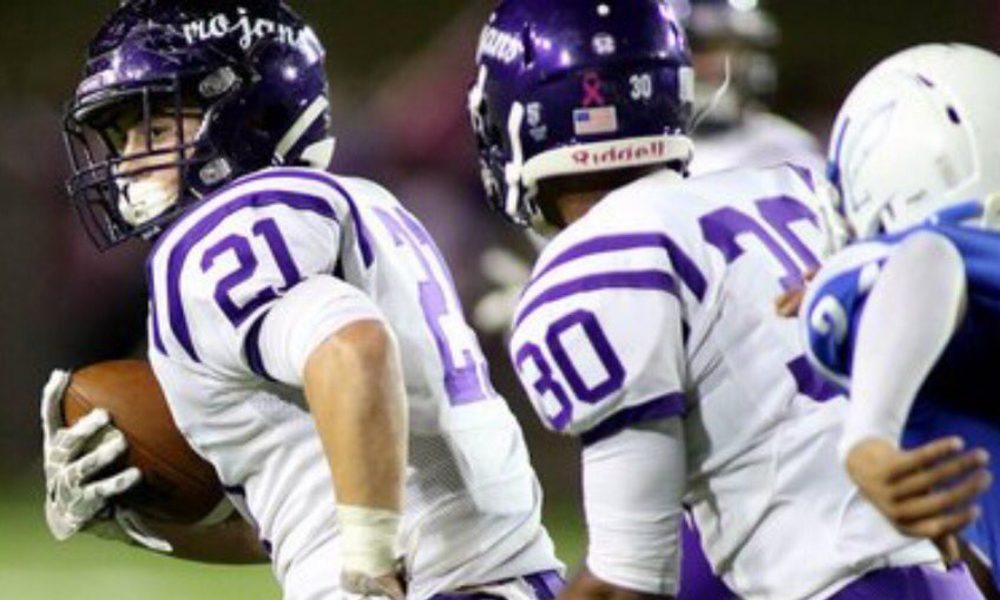 Daphne, Ala.–Ty Reynolds is a linebacker at a traditional Alabama football powerhouse that has turned out linebackers like Alabama and future Washington Redskins star, Ryan Anderson. The school is Daphne High School in Daphne, Ala., and it is a high school that just turns out talent almost like it has a conveyer belt that it loads talented collegiate football players on to be picked up by colleges to bring to their campuses.
Ty Reynolds is one of many in that long list of talented high school football players to come from the school.
An upcoming Senior, Ty is a very unique player. He is 5'9″ and weighs 205 pounds. Yes, at 5'9″ he is a bit short for a division one linebacker prospect. However, if there have been 5'8″ Heisman winning running backs, does it really matter about the size of the dog in the fight? Should it not be about the size of the fight in the dog?
Height aside, Reynolds plays a lot bigger than he is. He appears to be as fast as a peregrine falcon is flying through the air, when Reynolds is running full speed on the field. He runs a 4.65 second forty time and he has the heart of a lion. He is a natural leader and that is undoubtedly the reason why he makes the calls for the linebacking corps and defense. With flashy hair that is almost reminiscent of Oklahoma linebacker Brian Bosworth when he played in the 1980s, and a passion that rivals former Clemson linebacker Ben Boulware, you also have an exciting player with personality.
So to recap, you have an exciting player that is fast and is a natural leader all of these things you cannot really coach. What else can you talk about when talking about Reynolds? Oh yeah he hits and he hits extremely hard.
If you can imagine getting hit by an avalanche of bricks, that is about the type of force that Ty Reynolds brings when he tackles from his position. He is exciting and he is overwhelmingly physical and playing up against the fantastic young man Michael Franklin, who plays running back, he has to be. These two young men bring out the best in each other in practice and they are both amazingly gifted athletes. Reynolds holds an offer from Union College, but pretty soon he will more than likely gather more. Whoever gets his commitment won't be let down. He is just too talented.
Ty Pulliam is a recruiting analyst and contributing writer for Touchdown Alabama Magazine. You can follow him @TDAlabamamagTy