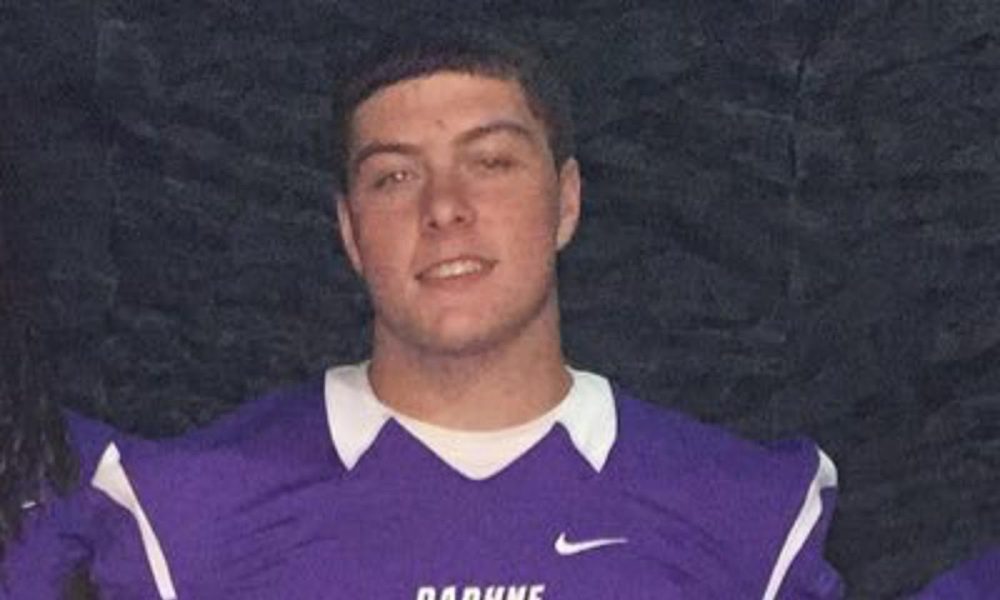 Daphne, Ala.– Yes the title sounds like a Sylvester Stallone movie, but this is one of the best ways to describe Jack Cushman. Cushman is a defensive end that rounds off one of the more talented defensive lines that Daphne has had in quite a while. He, like his fellow linemen, knows his job. He is an amazing player and when I was on the ground at practices in Daphne, I noticed one thing: this young man does not say very much.
If he did while I was there for the team's two practices I attended, he was communicating in whispers.  You know how the expression goes: silent, but deadly. Cushman has two of the deciding intangibles that make a good defensive end: speed and strength.
His burst off the line is impressive. He comes out of his stance in a full sprint that rivals the beginning of a Usain Bolt track meet. His burst and style of play would make former Raider Howie Long impressed. Cushman is just another piece of the masterpiece puzzle that is this Daphne defense. With his burst that makes him almost a blur, the strength to hand slap and swim over offensive linemen like an olympic swimmer in a relay race, and the tackling ability with the damage and impact of a shot harpoon, he is without a doubt a treasure to behold if you like defense.
All of these are prime intangibles that make him a great player.
His know how makes it appear that he is a true student of the game. Wherever he ends up going to play collegiate ball will inherit a great and smart player that will do big things this season. Cushman has an offer from Union College so far. More schools will be coming into the fold soon.
Ty Pulliam is a recruiting analyst and contributing writer for Touchdown Alabama Magazine. You can follow him @TDAlabamamagTy