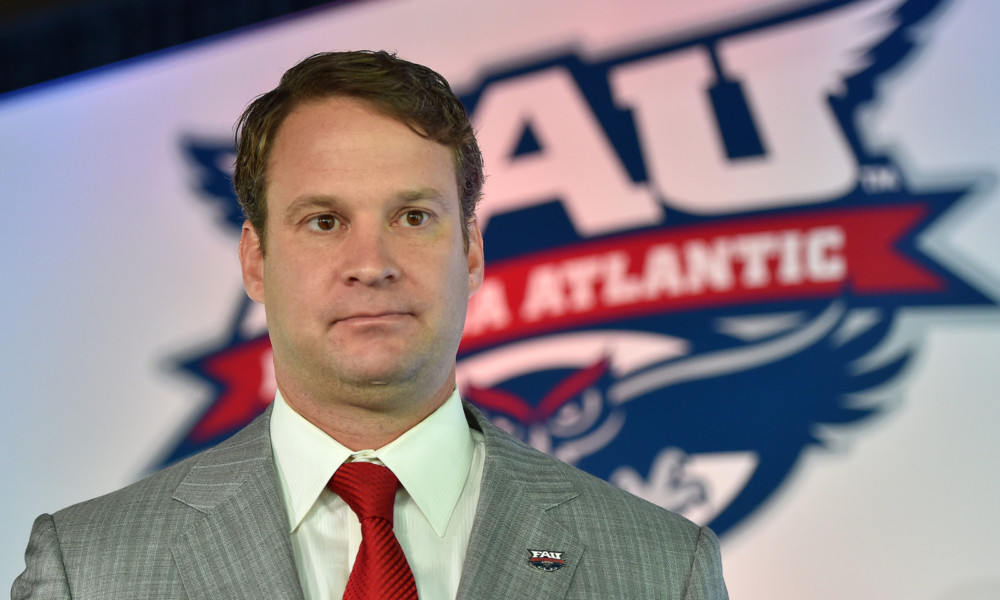 It's been almost a year since former Crimson Tide offensive coordinator, Lane Kiffin, left for an opportunity to head coach at Florida Atlantic University in Conference USA. While that decision seemed hasty at the time, it may now be proving dividends.
The Florida Atlantic Owls are currently 6-3 (5-0 C-USA) and have a very achievable schedule the next three weekends. With the number one scoring offense in the conference, Florida Atlantic has a decent shot against anyone in conference and especially against their remaining opponents—Louisiana Tech, Florida International, and Charlotte.
While most fans and analysts assumed Kiffin would dwindle into obscurity after leaving Alabama, he is proving that he still has a few tricks up his sleeve.
If the college football landscape remains the way it is, there will be several big-time head coach vacancies at the end of the season. Kiffin has a good chance to attract attention for some of those positions, particularly if Florida Atlantic can finish well and possibly win its conference championship game.
The best fit is currently with the Florida Gators who have an opening and are in desperate need of a high-powered offense. Other key schools will come open as time progresses.  Don't be surprised if Kiffin's name comes up often.