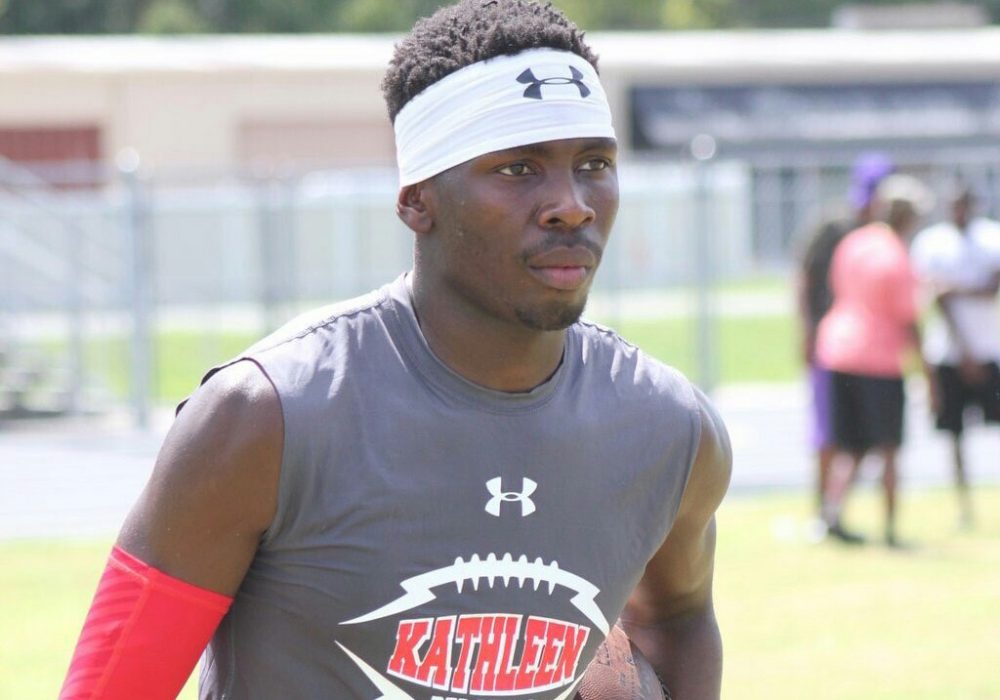 Alabama's 2019 recruiting class is definitely not off to a slow start as they  landed two commits in the string of 24 hours.
Brendan Gant, a 4-Star safety, announced his commitment on Thursday.
https://twitter.com/TheReal_BGant/status/944002832218361858
Gant is ranked No. 174 on The ESPN Junior 300. He is the No. 12 safety in the 2019 class, according to ESPN.
Gant has outstanding coverage technique. He knows how to make plays on the ball and be very disruptive. This is one of those guys that opposing quarterbacks have to account for every play. He can honestly play any position within the secondary.
Brendan Gant Highlights: CLICK HERE
Brandon Turnage, a 4-Star cornerback, announced his decision on Friday.
#RollTideee⚪️🔴🐘 pic.twitter.com/uP4ScQ6UsI

— Brandon Turnage (@bturnage1k) December 22, 2017
Turnage is ranked No. 73  in The ESPN Junior 300. He is the No. 6 cornerback in the 2019 recruiting class, according to ESPN.
The Mississippi native is great at turning turnovers into points. Once he catches an interception, he is off to the races. His speed also gives him the ability to keep up with the outstanding wide receivers that are in today's game.
Brandon Turnage Highlights: CLICK HERE
Alabama now has a total of six commits in their 2019 recruiting class. All of them are 4-Stars. This class is already starting to look very special.
Although, Alabama may not have the No. 1 class in 2018; it is a very high chance they will bounce back in 2019. They are definitely off to a good start.
Justin Smith is a Scouting/Recruiting analyst for Touchdown Alabama Magazine. You can follow him on Twitter, via @Jdsmith31Smith