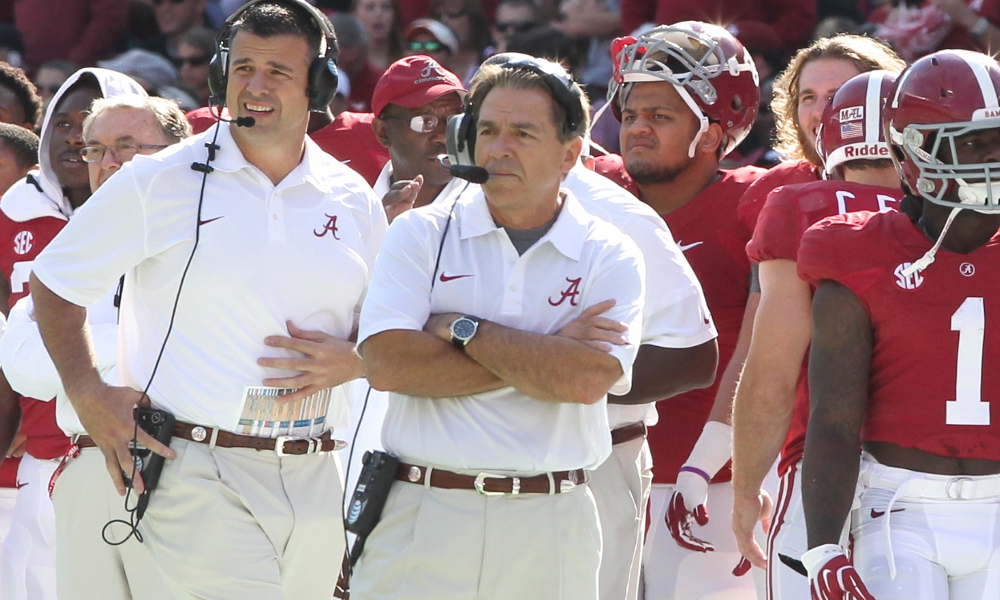 According to a report from AL.com, Nick Saban is adding another analyst to his staff in Lou Spanos. The Tennessee Titans' new head coach, Mike Vrabel, chose not to keep Spanos on staff after taking the position, but it appears he now has a new home for the relative future.
He had been the linebackers coach for the Titans since 2014, but prior to that was the defensive coordinator at UCLA under Jim Mora. He spent about three seasons with the Bruins before moving onto the NFL.
With so much coaching turnover this offseason, Saban has looked for every opportunity to grease his guns. It likely will not be a very lucrative job for Spanos – as former Vols head coach, Butch Jones, is only set to make $35,000 this season – but sits as a nice way to get his foot back in the door in college football and can become a tremendous resume builder.