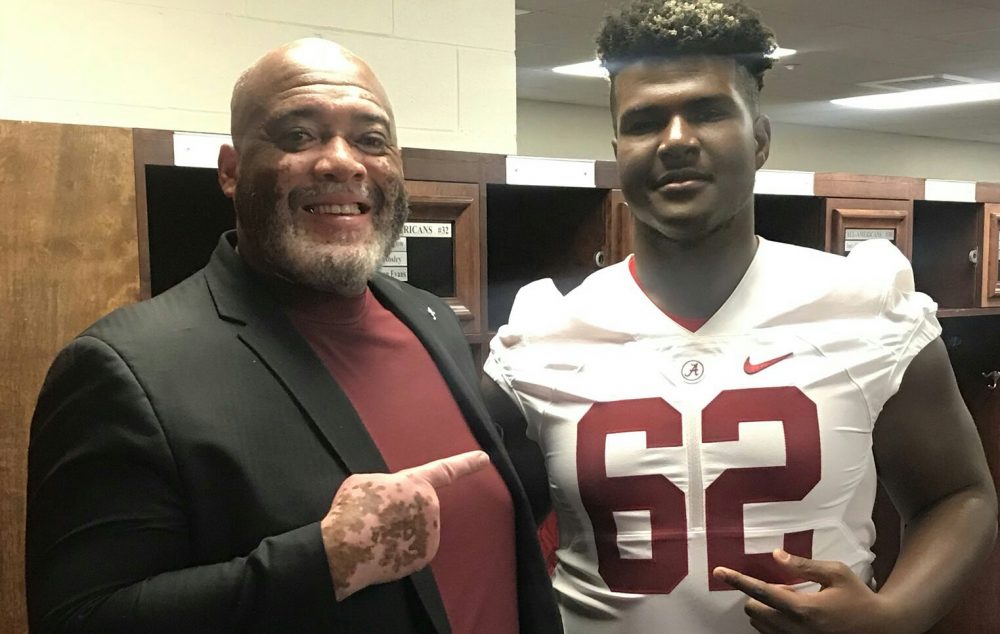 A-Day is always a celebration in Tuscaloosa as fans get their first look at the upcoming season's team. But with Alabama on such a roll on the recruiting trail, this A-Day could put Alabama over the top for several targets. Here are the developing stories on the recruiting trail.
Will Reichard
Anyone that has followed Alabama football knows about the woes that the Crimson Tide has had in the kicking game. The answer to those woes could be in the 2019 recruiting class as the No.1 kicker in the nation resides in Alabama's backyard. Reichard will visit Alabama on A-Day and hopefully a great visit could seal things up for the Crimson Tide. He expressed to yours truly that the Alabama offer was a dream.
"It felt great to get an offer from Alabama," Reichard said. "I've always dreamed about it and it is a blessing."
Clay Webb
5-Star offensive lineman, Clay Webb, will visit Alabama on A-Day. The Tide is in great position with Webb as they currently have a commitment from one of his best friends, Pierce Quick. The Tide could come a couple step closer to gaining a commitment from him with a great time on Saturday.
 Jayson Jones
Jones is a 2020 4-Star defensive lineman that will make his commitment on July 4. He will be choosing between Alabama, Georgia and Mississippi State. At the moment, Georgia leads for the Alabama-native, but they could change that with a great A-Day Visit. Alabama does have something working in their favor. He told me that communication is very important to him and the Tide has made it a priority to stay in contact with him.
Kamaar Bell
Bell received his first offer ever from Alabama on April 8 and after he puts in some work in the classroom, he will be able to join the Tide's 2019 recruiting class. He has expressed to yours truly that he is sticking with Alabama and a great A-Day visit could only help the Tide secure a verbal commitment from Bell.
Terry Lambert
Lambert currently holds a preffered walk-on offer from Alabama, but anticipates that he could receive and offer from Alabama soon. He told me that he is definitely committing to Alabama if he receives an official offer. He is even considering accepting the walk-on offer. A-Day could be huge for him.
Pierce Quick & Paul Tyson
Pierce Quick and Paul Tyson will have a different job on Saturday. They will step in as a recruiters like they have continue to do throughout this recruiting cycle. You can expect them to be making their rounds and throwing their recruiting pitches.
Justin Smith is a Scouting/Recruiting analyst for Touchdown Alabama Magazine. You can follow him on Twitter, via @Jdsmith31Smith