Headline
An Alabama-themed preview of 2019 NFL Draft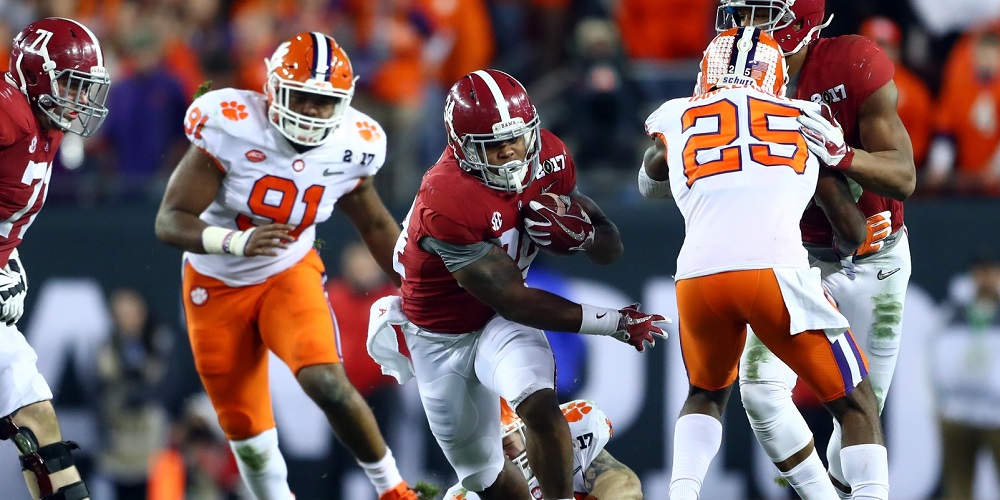 It was business as usual: another Draft, another load of University of Alabama players who migrated from college to the "Big Boy League."
The Crimson Tide sewed up a school and SEC record with 12 alumni taken, and a handful of others will sign/ have signed as undrafted free agents. It's to what we've become accustomed under the Nick Saban regime, and next year should be no different.
Sure, 'Bama may not send another dozen draftees to the league, but you can bet a fair share of Tide guys will be scooped up by pro teams this time next year. Some of those prospects are established college stars, while others will emerge during the coming season (a la Levi Wallace in 2017). As for the ones who've already put their names on the map, here are three on whom to keep an eye for the 2019 NFL Draft.
Damien Harris emerged as Alabama's main rusher last year, dropping weight before lowering the boom on opposing defenses by racking up 906 yards while averaging a hefty 8.2 per attempt and scoring 11 TD's. Harris is a tough runner who also can break off big gains.
Jonah Williams will only be a true junior in 2018, but he's already established himself as one of the top offensive tackles in the nation. The former five-star recruit has lived up to hype and expectations, and the native Californian should only get better, though his ultimate Draft value will be largely determined by whether NFL personnel think he can stick at left tackle heading into the pros.
Raekwon Davis is an anomaly of nature … as in an absolute physical freak. The 6'7″, 300-plus-pounder flashed the capability of dominating from the interior of Alabama's defensive line, and the sky appears to be the limit for this man-child's potential.
Roll, Draft, Roll!