Recruiting
Malachi Moore Could Soon Hold An Alabama Offer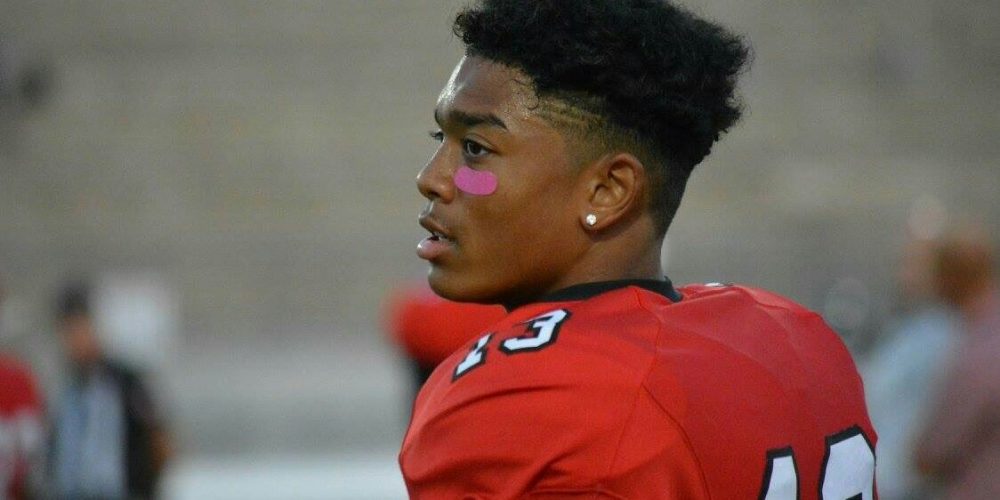 Malachi Moore is an athlete in every sense of the word. He has a work ethic that translates from the hardwood to the gridiron and could soon hold an offer from Alabama. It seems like it is only a matter of time before Alabama comes calling since three of his teammates are already committed to Alabama and he is ranked as the #1 defensive back in the state of Alabama for the 2020 recruiting class.
Moore is a product of Hewitt-Trussville High School, which is the same school Alabama commits, Pierce Quick, Paul Tyson and Dazalin Worsham attend. He currently holds offers from SEC schools Vanderbilt, Tennessee, Auburn, Florida and Kentucky. He also has an offer from Michigan.
It is going to be hard for the Tide to look over a guy that has so much talent that is sitting in their own backyard. Especially, since the Tide is working on building a pipeline to Hewitt-Trussville. Fortunately for the Tide, Moore is going to heavily consider joining his teammates in T-Town if he is offered.
"They definitely would be one of my top schools if they offer me," Moore said. "It's Just the way they prepare and practice every day."
It is easy to see why this guy is regarded as one of the top defensive backs in the nation. He can run stride to stride with wide-outs and he knows how to use the sideline as a second defender. Moore also has no problem with coming down and defending against the run.
Moore is only going to benefit from Alabama already having three Hewitt-Trussville products verbally committed.
"The transition to Alabama will kind of be easy since three of my teammates will be there also," Moore said.
The Crimson Tide could soon offer this talented kid. Touchdown Alabama Magazine will keep you updated on any developments.
Justin Smith is a Scouting/Recruiting analyst for Touchdown Alabama Magazine. You can follow him on Twitter, via @Jdsmith31Smith