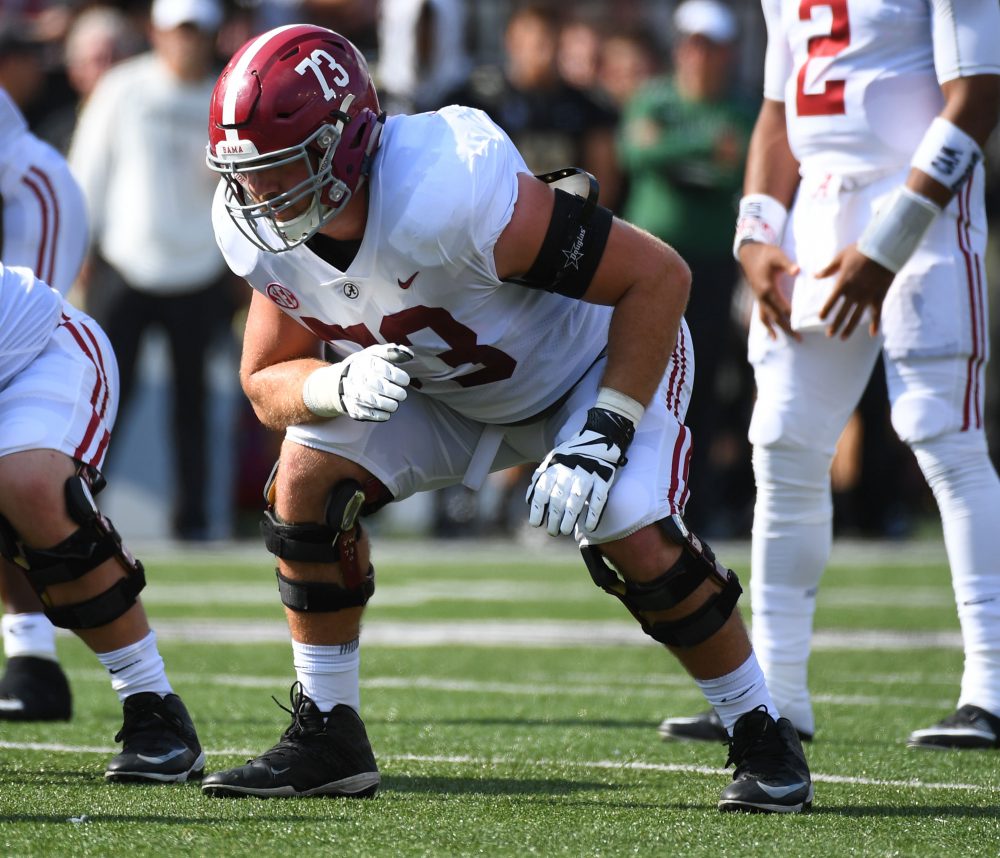 Sure, we're an awfully long way from next April, but a pair of Alabama players look to be highly coveted prospects among arguably the two strongest units for the 2019 NFL Draft.
Next spring's Draft could prove a landmark one for the defensive line, while the offensive line could see its fair share of first-round picks. While what these guys do once they're suiting up on Sundays will ultimately dictate their legacies, the two groups boast a ton of pro promise.
Starting with the O-line, the Crimson Tide's Jonah Williams looks like the jewel of the '19 class. The junior-to-be parlayed his sophomore season into first-team All-SEC and second-team All-America recognition, and will undoubtedly be a preseason frontrunner for a host of accolades in 2018, including the Outland Trophy, awarded to the country's top interior lineman (both offense and defense included). During his time at the Capstone, he's done nothing but live up to his billing as a five-star recruit, and it seems he has the potential to be a premier left-tackle prospect and possible top-five-overall pick next year.
As for the other side of the ball, 2019 could be a banner year for the boys up front, and possibly no D-lineman's Draft stock has risen as much as that of the Tide's Raekwon Davis. The soon-to-be junior and 2018 first-team All-SEC selection is a towering 6-foot-7 and checks in at over 300 pounds, though he's shown the penetrating prowess of a smaller defensive tackle, turning in 8.5 sacks last season, a very good number for his position. Professionally speaking, he could be an ideal 4-3 D-tackle or stellar 3-4 D-end. This season Davis might very well be a serious contender for, among others, the Bednarik Award, which is handed out to the best defensive player in the college game. As for life after "T-Town," a top-10 selection in the 2019 Draft looks, at this point, like a real possibility.
First things first though, and among those is being perched atop the college football hierarchy once the upcoming Playoff concludes.