Recruiting
Alabama's Offer is Huge for Clark Phillips and His Family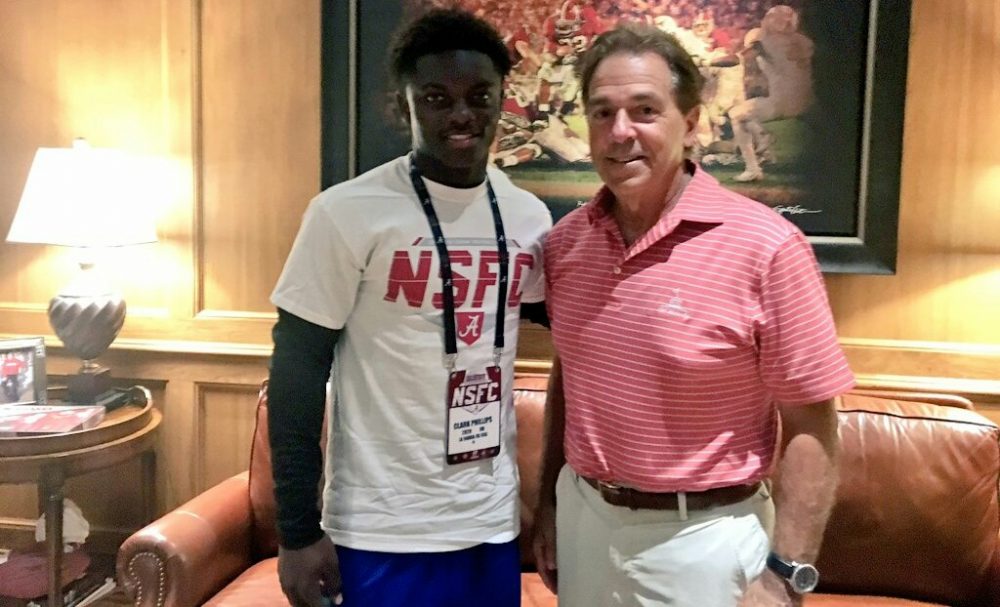 Clark Phillips was very excited to visit the University of Alabama for the first time on Saturday and the Tide's offer made the experience that much better for the California-native.
https://twitter.com/ClarkPhillips28/status/1003026513267183617
The Tide's coaching staff hosted a private camp for some of their elite visitors and that was where Phillips got his chance to shine as an athlete.
"I actually got a chance to compete in a private football camp with a couple of more great players," Phillips said. "We did some drills, ran 40's and I got the chance to solidify the player that I am. After a long talk with coach Saban and coach Lupoi, I was told I received the full ride."
Phillips is a 4-Star cornerback out of La Habra, California. He holds offers from several top schools, including SEC school, Florida.
The California-native knows all too well what an Alabama offer means.
"I have always dreamed about having the opportunity to play for Alabama," Phillips said. "With me being a cornerback and with Saban being the G.O.A.T of college football, This is huge for my family and I."
Phillips' family has some ties to the state of Alabama. He has family members that reside inside the state, but his mother has a very special connection to the yellowhammer state.
"My mother was born in Alabama," Phillips said. "She really likes Alabama and loves the university."
The Crimson Tide were able to give Phillips a complete tour of the campus. He got to see many of the Crimson Tide's facilities.
The Tide's latest offer gives Phillips some things to think about.
"Alabama was already really high on my board," Phillips added. "But I am also still young. I'm only a sophomore and I am just learning about the recruitment process. I am just trying to learn as much as possible about different schools.
Alabama is lucky to have the attention of one of the top talents in the 2020 recruiting class. Touchdown Alabama Magazine will keep you updated on his recruitment and everything Alabama football."
Justin Smith is a Scouting/Recruiting analyst for Touchdown Alabama Magazine. You can follow him on Twitter, via @Jdsmith31Smith