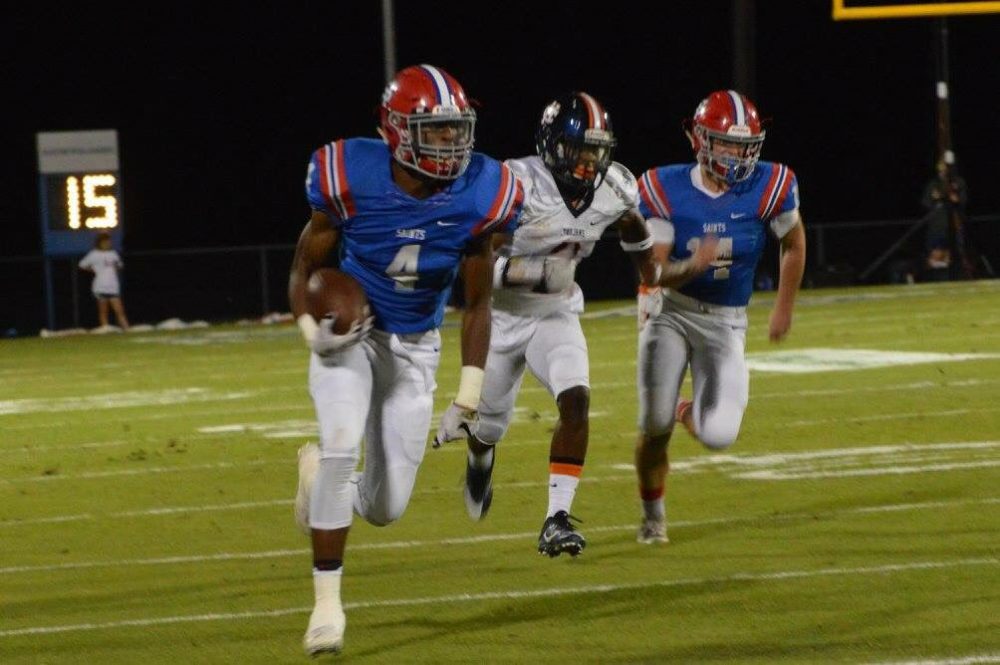 Alabama is known for their defense. Since Nick Saban arrived in 2007 the defense has always been top notch and many of the players go on to have great NFL careers. In the back end of the defense is the secondary where Saban takes his expertise of playing defensive back in college to teach his defensive backs to be the best. Alabama is responsible for producing many first-round draft picks from his secondary and countless first team All Americans and All-SEC players.
At the end of the 2017 season, all the starters from the secondary moved on to the NFL which marked a rare time at Alabama where many defensive backs did not return. On National Signing Day in February, Alabama was able to sign the number one cornerback in the country, Patrick Surtain II and the number one JUCO prospect in Saivion Smith. Both are listed as starters on the first team at cornerback but there is another name that needs to be remembered from this class: Jalyn Armour-Davis. Alabama signed a total of five defensive backs for the 2018 recruiting class and all have a chance to play this year. However, Jalyn Armour-Davis could be another freshmen name to be on the lookout for.
Armour-Davis was rated the number two player in the state of Alabama for his recruiting class and helped win two state championships for St. Paul's Episcopal School in Mobile, AL. St. Paul's produced Alabama stars Mark Barron, AJ McCarron and Jacob Coker and now it is time for Armour-Davis to make his mark. When Mark Barron came to Alabama he made his mark on special teams before becoming the captain of the defense and the starting safety for three seasons. Armour-Davis is the same height as Barron and has the ability to play safety like Barron. Armour-Davis should be seen on the field and will make his presence known.
While the secondary is full of new faces this year there is no shortage of talent. Whether it is Patrick Surtain or Saivion Smith starting at cornerback there is depth for this team. Jalyn Armour-Davis will help this secondary and soon show how he became a top player in the state of Alabama.