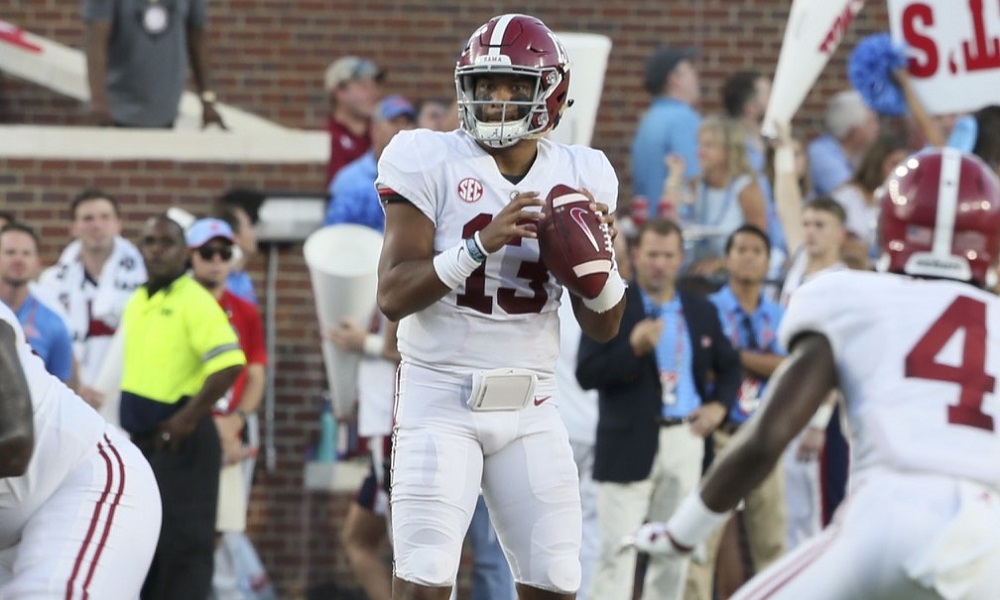 Tuscaloosa, AL — It has been well documented the brotherhood shared between Alabama quarterbacks, Tua Tagovailoa and Jalen Hurts. Not only that, but there is a level of respect the two have for each other that transcends the typical starter/backup dynamic.
While speaking with the media after practice Tuesday, Tua explained just how much respect Jalen has for him, and how he reciprocates.
"The first game that coach (Nick Saban) named me as the starter, after the Louisville game — Jalen's usually in the front of me before our flex line," said Tua. "Jalen told me to come to the front. He was like, bro, you got it, this is your team — you can go in the front. I told him 'no,' that's you."
Tua went on to heap more praise on his fellow quarterback, primarily highlighting his character. "To have someone like Jalen stick with it knowing, 'I've been the starter here for two years' and to have someone come in front now — the kind of character he has and the kind of maturity he's shown throughout the year within our team this year — I think that's something special."
There are a host of Alabama fans who would agree with that as well.