Headline
Alabama Football Talk: Mack Wilson taking blame for Alabama's sub-par defensive performance.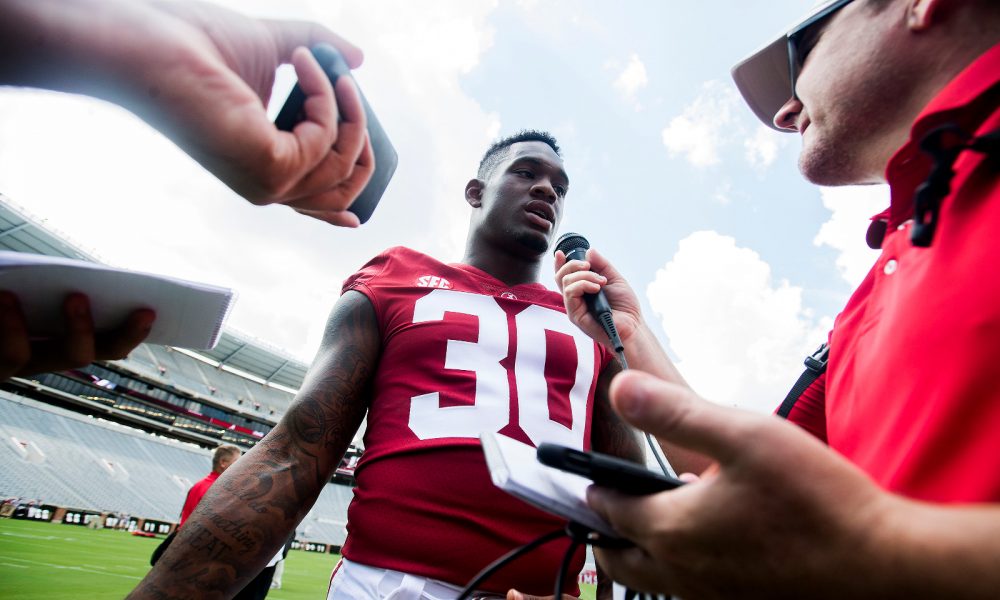 Throughout the Nick Saban era of Alabama football, a top-ranked defense has always led the charge. Overshadowed by a high-octane offense, the Tide defense has taken a step back. One  Bama player is taking this personally and vows to be the cause for change.
Alabama football fans and anyone else who tunes in on Saturdays this season will see the most prolific offense in modern Alabama football history. In fact, you'd have to look all the way back to the 1979 season and a Paul Bryant led squad that was the only other Crimson Tide football team to ever have a higher scoring advantage against their opponents. Even though this offense has absolutely been thrilling to watch, Alabama football aficionados will still tell you that defense wins championships. Six games into the season it's becoming clear that this year's defense isn't exactly what the Tide faithful are used to seeing in Tuscaloosa, Alabama.
Enter Mack Wilson. Mack took to social media via his Twitter account to let Bama fans know that the team is aware of the problems, and to let us all know that a change is coming.
I'll take the blame on how this defense been performing even though we been winning. There's a difference between winning and there's a difference in making the other team quit, and that's our goal every game! That's just how we built at Alabama, its the STANDARD. ?? #RollTide pic.twitter.com/MYFMmCas5w

— Lyndell "Mack" Wilson Dirty3o™️ (@iam__mw3o) October 8, 2018
https://platform.twitter.com/widgets.js
With a high-powered Missouri offense heading to Tuscaloosa as the opponent for Alabama's Homecoming 2018 game, these defensive deficiencies couldn't be coming into the spotlight at a better time. Unfortunately, it is going to take more than just words and accepting that there is a problem from this Alabama squad to fix the issues at hand. The good news for Alabama football fans is that we won't have to wait long to see whether or not this defense will accept the challenge that lies ahead of them. Challenge number one is now just three days away.
https://tdalabamamag.com/2018/10/08/practice-report-injury-updates-ua-gearing-up-for-homecoming-vs-missouri/
Stay tuned to TDAlabamaMag.com for all your Alabama football and recruiting news and updates. Follow us on Twitter @TDAlabamaMag
Ricky Green is a writer for Touchdown Alabama Magazine. Follow him on Twitter @rickylamargreen