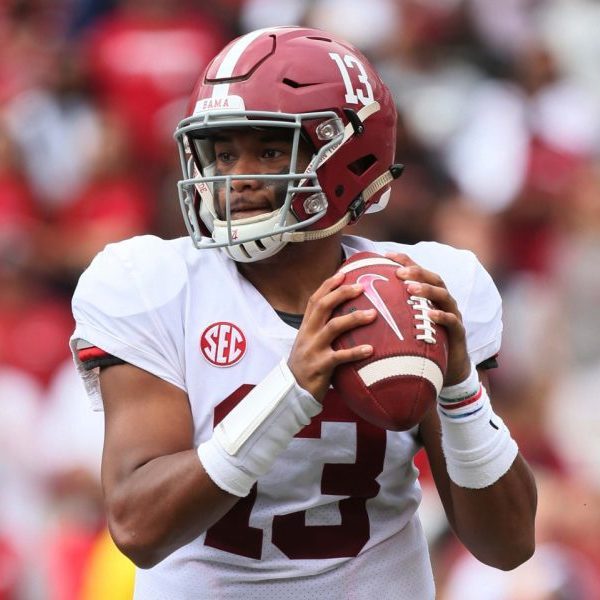 It's homecoming week for Alabama football in Tuscaloosa, Alabama. Here's your Touchdown Alabama Magazine halftime report.
Alabama football- The 6-0 Alabama Crimson Tide have put the homecoming festivities behind them and turned their focus squarely onto the Tigers of Missouri. Tua Tagovailoa again leads the charge for the Tide going 12 for 20 passing for 265 yards and three touchdowns. Damien Harris is the leading rusher through the first two quarters of play having carried the ball 10 times for 44 yards and a 4.4 yards per carry average. Jerry Juedy was the Tide's leading receiver in the first half with two catches for 103 yards. Devonta Smith left the game with an injury to his right hamstring after a catch for a big gain midway through the second quarter. Irv Smith Jr. and Devonta Smith also added touchdown receptions for the Tide.
Defensively, the Tide started off red-hot with an interception by Savion Smith. The Tide defense also forced a fumble during the second quarter by stripping the football away from Missouri QB Drew Locke. After two, the Tide lead 30-10. Be sure to tune in to TDAlabamaMag.com following the game for in-depth post game analysis.
https://tdalabamamag.com/2018/10/13/alabama-football-jalen-hurts-catches-first-pass-missouri/
Stay tuned to TDAlabamaMag.com for all your Alabama football and recruiting news, updates, and analysis. Follow us on Twitter @TDAlabamaMag
Ricky Green is a writer for Touchdown Alabama Magazine. Follow him on Twitter @rickylamargreen