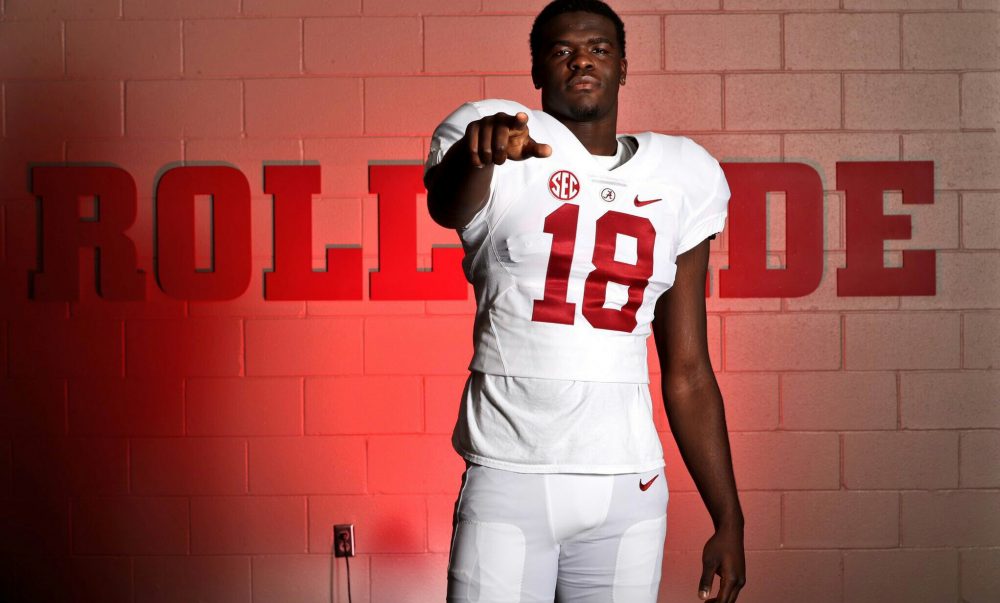 2020 JUCO defensive end, Jordan Davis, announced his de-commitment from Alabama on Saturday.
https://twitter.com/jlpdavis99/status/1058753525474312192
"So after all this, I would like to thank all of Bama Nation for being there throughout my JUCO experience and I would like to thank the University of Alabama for giving me the one and the lifetime chance to play for the number one school in the nation," Davis said via Twitter. "But after all of this, I would like to announce that I will be de-committing from Alabama and would like to focus on building my character and focus on my books."
Davis was previously committed to the Tide and set to join their 2018 recruiting class. Some academic problems delayed his enrollment and ultimate lead him to the JUCO route. He still expressed that his goal was to play for the Tide and even announce a recommitment in October and plans to enroll in 2020.
The Tide now has seven commits in their 2020 recruiting class with Davis' departure.