Breaking News
Alabama Football: Take a breathe Tide fans, it's not Tua's knee.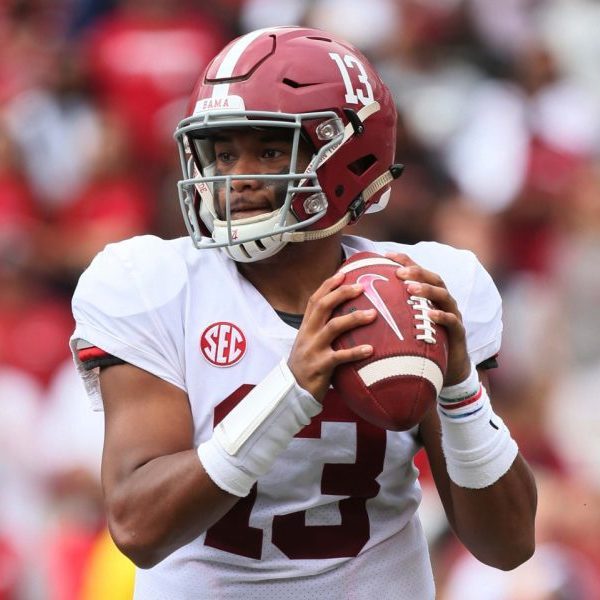 Alabama football fans saw Tua exit tonight's game and feared the worst, but there's good news for Crimson Tide football fans.
Alabama football- Since the initial injury to Tua Tagovailoa's knee this season, every time he takes a hit, Alabama football fans hold their collective breaths. After sustaining a hit on a cheap shot from a Mississippi State defender, the feeling of panic and angst quickly set in again. However, according to CBS analyst Jamie Erdahl, and backed up by other sources, it wasn't Tua's knee that was injured during the hit, but rather his quad muscle that seized up causing the visible discomfort and slowness to get up. Touchdown Alabama Magazine will continue to monitor this situation and report any other news as it becomes available.
https://tdalabamamag.com/2018/11/10/ua-makes-nick-fitzgerald-bulldogs-offense-non-factor-in-first-half/
Stay tuned to TDAlabamaMag for all your Alabama football and recruiting news, analysis, and updates. Follow us on Twitter @TDAlabamaMag
Ricky Green is a writer for Touchdown Alabama Magazine. Follow him on Twitter @rickylamargreen