Headline
Alabama Football: Mack Wilson defends Tua after cheap shots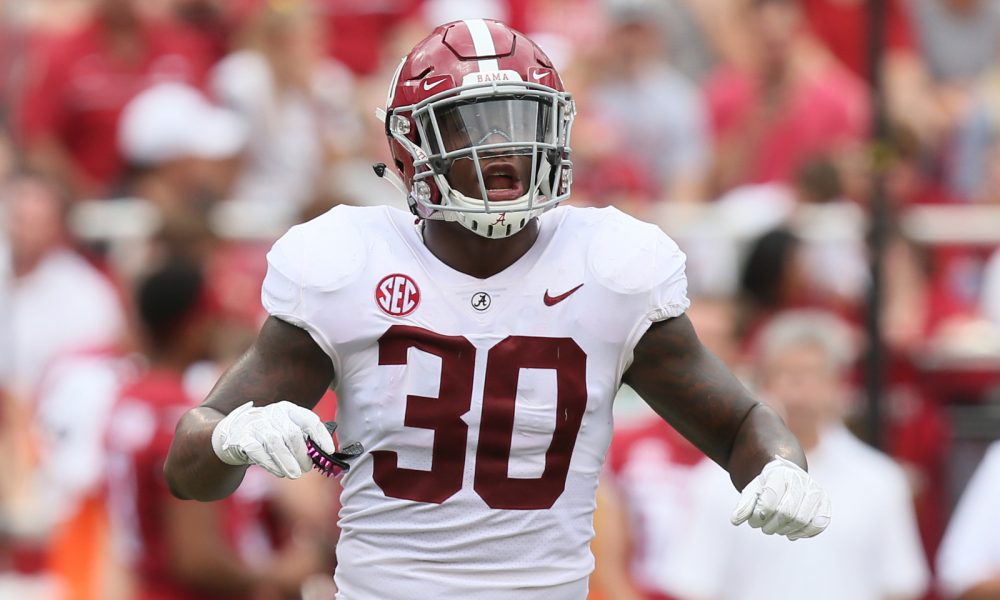 Alabama football fans have definitely noticed opponents targeting Tua's injured knee, and apparently so has Tide linebacker Mack Wilson.
Alabama football- An accidental hit to an injured opponent during a football game is one thing, but repeated attempts to purposely take advantage of an injury to an adversary is something completely different and completely wrong. Several times over the past few weeks we've seen people attempt to further damage Tua Tagovailoa's knee. Now it seems like his teammates are taking notice, and are determined to put a stop to these cheap shots.
After last night's contest with Mississippi State, mike linebacker Mack Wilson took to his Twitter account to speak out to those who may be looking to hurt his quarterback.
Why everybody aiming for Tua's knee..? That's fine though!! Tua a savage and he lion hearted he'll get right back up. You just making it worse for your QB! ? #WeGettingYoQBOuttaThere ?

— Lyndell "Mack" Wilson Dirty3o™️ (@iam__mw3o) November 11, 2018
Following last night's shutout of Mississippi State, even Nick Saban seemed to have had enough of people targeting Tua's knee. "Look, the NFL has a rule for that. The NFL has a lot of rules to protect people — some of which people complain about. But I think we have a lot of capable people in the NCAA to make decisions about what are good rules relative to player safety. I've always been supportive of those rules, and I think somebody else should really make a decision about whether there's anything wrong with what happened in this game today.
This whole situation with Tua's knee will most definitely be something to keep an eye on as we march toward this year's College Football Playoffs.
https://tdalabamamag.com/2018/11/10/alabama-8/
Stay tuned to TDAlabamaMag for all your Alabama football and recruiting news, updates and analysis. Follow us on Twitter @TDAlabamaMag
Ricky Green is a writer for Touchdown Alabama Magazine. Follow him on Twitter @rickylamargreen