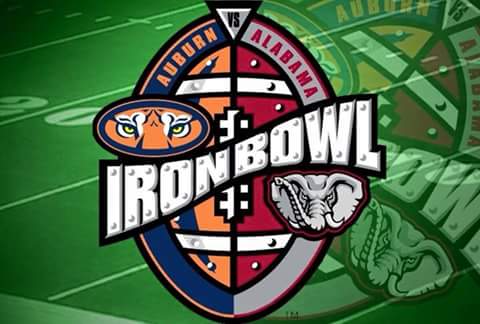 Alabama football fans may have been worried at the half, but Bama turned it up and got back to championship form for the last two quarters.
TUSCALOOSA, Ala.– After a relatively slow start to the game, Alabama cranked things up after halftime and never took their foot off the gas. Tua Tagovailoa continued his quest for the Heisman Trophy with an outstanding performance, going 25 of 32 passing for 324 yards and five touchdowns.
He would also add a rushing score and totaled 350 yards offensively.
Jalen Hurts came in during the fourth quarter and his first pass of the game was a strike to Jaylen Waddle for 53-yard score. Jeudy, DeVonta Smith, Henry Ruggs III, and Irv Smith Jr. all had big nights for the Tide.
Jeudy, the Tide's leading receiver for tonight, had five catches for 77 yards with one score. Like Tagovailoa, Ruggs had his own Heisman moment with two touchdowns — including a 22-yard snag in the fourth quarter.
Smith, the hero in the 2018 national title game, returned to his old form as he caught four passes for 72 yards with one touchdown and Irv Smith is making a strong case for being the most complete tight end in Alabama football history.
Defensively, after a slow start, the second half was back to elite defensive play for Alabama. Quinnen Williams continued to show why he should be the first defensive tackle taken in this year's NFL Draft.
Patrick Surtain II continues to show maturation, and Savion Smith made several crucial plays. After halftime, Alabama got solid play from every level of its defense, and Anfernee Jennings snagged the Tide's lone interception of the game. Jared Mayden will miss the first half of the SEC Championship Game due to a targeting call.
The Crimson Tide left no doubt in this year's Iron Bowl and continue its dominating march towards the 2018 College Football Playoff.
Final score: Alabama 52, Auburn 21
https://tdalabamamag.com/2018/11/23/podcast-ua-defensive-lineman-quinnen-williams-becoming-top-five-draft-pick/
Stay tuned to TDAlabamaMag for all your Alabama football news, updates, and analysis. Follow us on Twitter @TDAlabamaMag.
Ricky Green is a writer for Touchdown Alabama Magazine. Like him on Facebook and follow him on Twitter @rickylamargreen