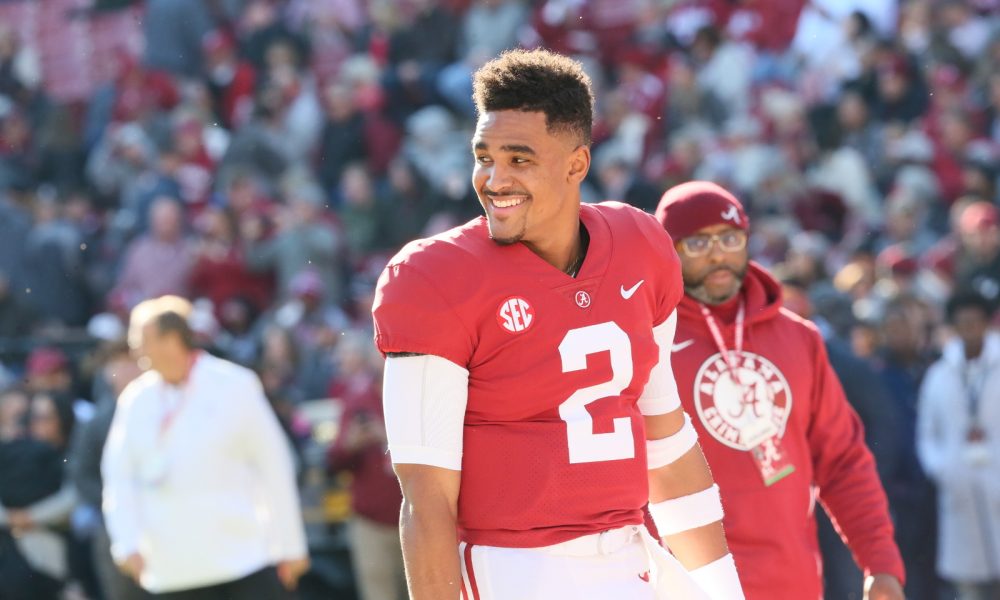 The Crimson Tide knocked off the Georgia Bulldogs 35-28 in the 2018 SEC Championship game.
Alabama trailed at the beginning of the fourth quarter 28-21. Tua Tagovailoa went down with an injury in the fourth and the Tide looked to the next guy up and their proven leader, Jalen Hurts. Hurts led the Tide to two back to back scoring drives. He hit Jeudy for one and ran one in.
Josh Jacobs took home the 2018 SEC Championship MVP. Jacobs had eight carries for 83 yards and two touchdowns.