Alabama in the Pros
Watch: Kenyan Drake scores 'miracle' touchdown in final seconds to beat Patriots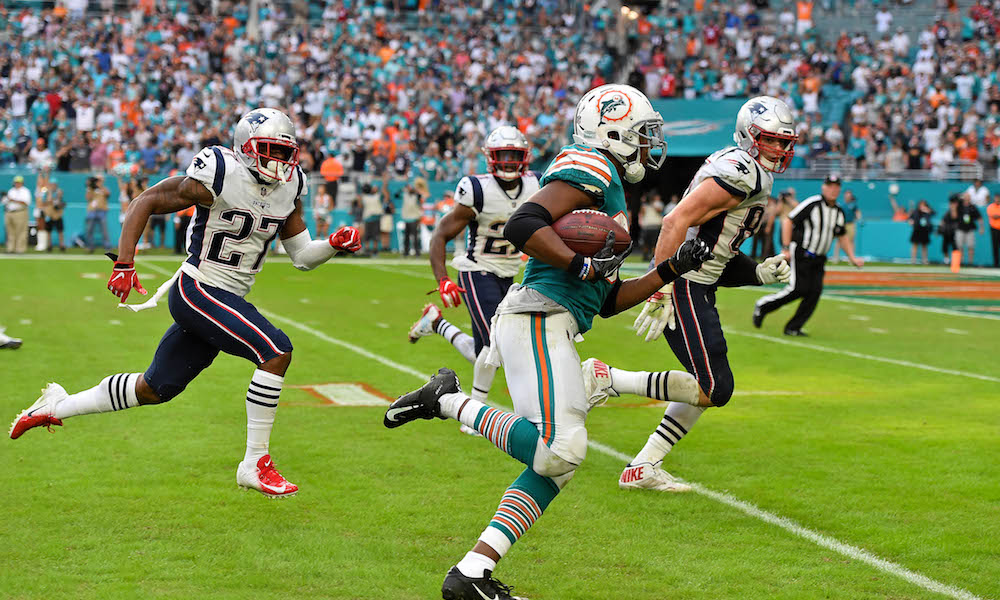 Miami — There have been many miracle plays in sports, and former Alabama running back, Kenyan Drake will be immortalized in Dolphins lore for what he pulled off moments ago.
With the Dolphins trailing by five with :07 remaining, they tried their hand at the typical lateral play that entertains fans for a few moments until the play eventually, and predictably goes awry.
Not this time.
After receiving a lateral from DeVante Parker, Drake used his roadrunner speed to race past the Patriots' prevent defense, which included Rob Gronkowski, for a miracle 51-yard score fitting for a division rivalry.
Take a look at the indescribable play below:
MIAMI MIRACLE 😱

Kenyan Drake scores on desperation play to beat Patriots (via @thecheckdown)https://t.co/ykyZjnInEo

— Bleacher Report (@BleacherReport) December 9, 2018