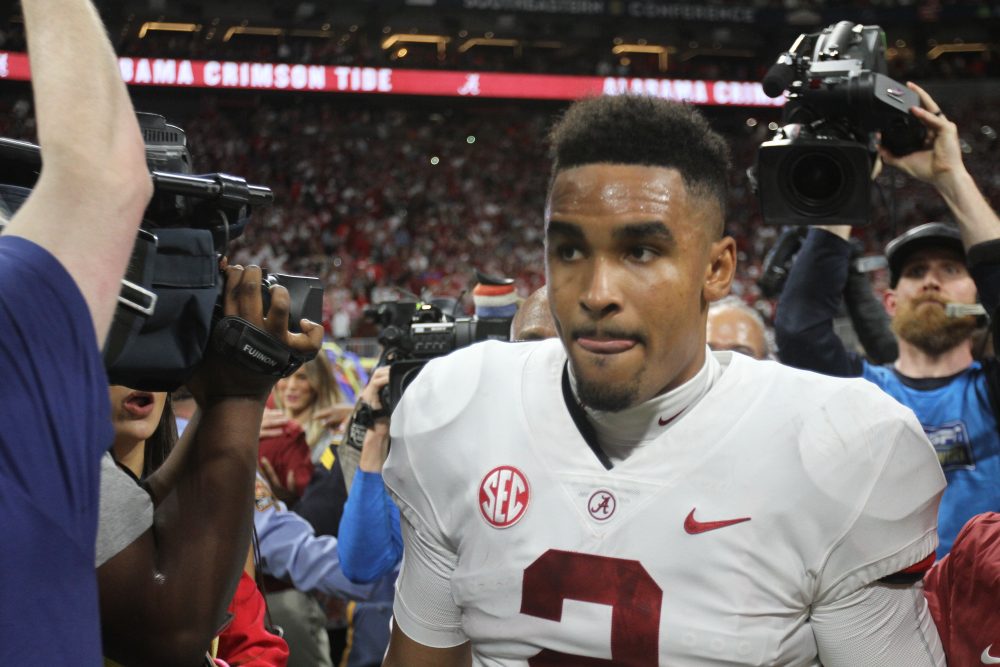 Jalen Hurts announced that he will take his talents to Oklahoma on Wednesday via the Players Tribune.
"I've decided to take my talents to the University of Oklahoma, where I will continue my development as both a quarterback and as a student," Hurts said.
Hurts spent three years at the University of Alabama. He started as a true freshman and lead the Crimson Tide to a National Championship in the 2016-2017 football season. The Tide would find themselves in the National Championship the following season also lead by Hurts.
He graduated from the University of Alabama in December and earned his bachelor's degree in public relations. The experiences and memories that he had at the capstone is something he said he feels will last a lifetime.
"But the education that I received at Alabama goes beyond a degree," Hurts said. "Coach Saban taught me the values and principles of business, as well as what it takes to be a great leader. My teammates taught me the importance of togetherness, brotherhood, and love. And this past season……. it taught me a lifetime's worth of lessons about how to deal with adversity."
Oklahoma has produced the last two Heisman quarterback winners.
*Story will be updated