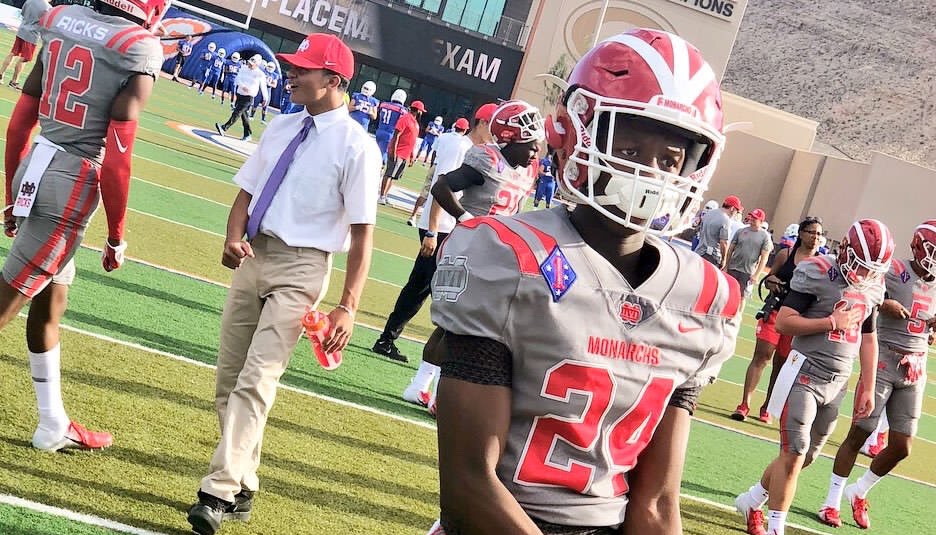 Rising 2021 defensive back, Jaylin Davies, received an offer from Alabama on Saturday, a month after establishing a relationship with Alabama's offensive coordinator Steve Sarkisian.
Im extremely honored to say I have received a Scholarship Offer to ALABAMA UNIVERSITY!!!⚪️🔴🐘#Rolltide #bama🐘 @vsunseri3 @CoachSark pic.twitter.com/45PFxQ8sQ5

— Jaylin Davies (@jaylin_davies) June 1, 2019
Sarkisian visited Mater Dei High School in Santa Ana, California, a couple of times in the last month or so. This allowed Sarkisian to lay the groundwork for a relationship with Davies.
"We built a strong solid relationship when Coach Sarkisian came up to the school a couple of times, where we spoke for the first time and Coach Sunseri too," Davies said.  "It has been at least about a month now. It has been a process."
Alabama is the 17th Division 1 school to offer Davies and the first to offer him in June. He received six offers in May. Auburn is the only other SEC school to offer Davies.
The California product said the success Alabama has had at putting players in the NFL along with the fact Saban is hands-on with the defensive back group makes this offer huge.
"This offer is Huge," Davies said. "Coach Sark (Sarkisian)  told me that they put five defensive backs in the NFL combine and a numerous amount of defensive backs in the league and the fact Saban coaches the defensive back is a plus but the program speaks for itself and getting an offer from Alabama is one of the biggest offers you can get."
Davies weighs 170 pounds and stands at 6-0. He embraces playing one on one in coverage and has quick closing speed on the ball as he was able to record ten pass deflections during his sophomore season. He also knows how to use the sideline as a second defender.
The rising Junior plans on working on his speed and strength this summer to improve on a 25 tackle and one interception season.
"You can never be too strong or too fast," Davies said. "I am definitely going to be working on that as well as my technique," Davies said.
Alabama has not hosted Davies yet, but the 2022 recruit wants to get to Tuscaloosa as soon as possible. It is safe to say the Tide are in a great position with Davies due to the relationship he has established with Sarkisian.
Justin Smith is a Scouting/Recruiting analyst for Touchdown Alabama Magazine. You can follow him on Twitter, via @Jdsmith31Smith