Alabama Football News
Nick Saban received a punishment from Miss Terry for unsportsmanlike penalty in Duke game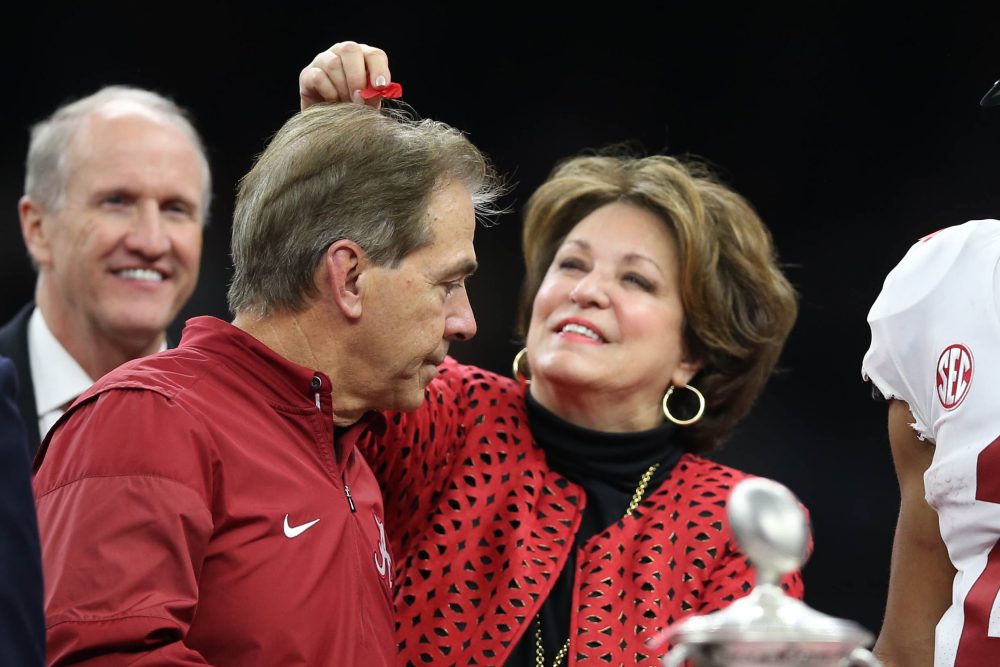 Nick Saban received a flag for unsportsmanlike conduct during Alabama's win over Duke when he took his frustration out on a referee, but his punishment did not stop there.
Saban's wife, Terry Saban, had her own punishment in place for the six-time national championship-winning coach.
"Miss Terry made me run on the treadmill for 20 minutes, " Saban said in Wednesday's press conference. "The leadership had a meeting and they wanted to implement some disciplinary action, but that got overruled."
Nick Saban talks injury updates and preparation for New Mexico State
Saban will look to keep his anger in check for the Tide's home opener against New Mexico State on Saturday.