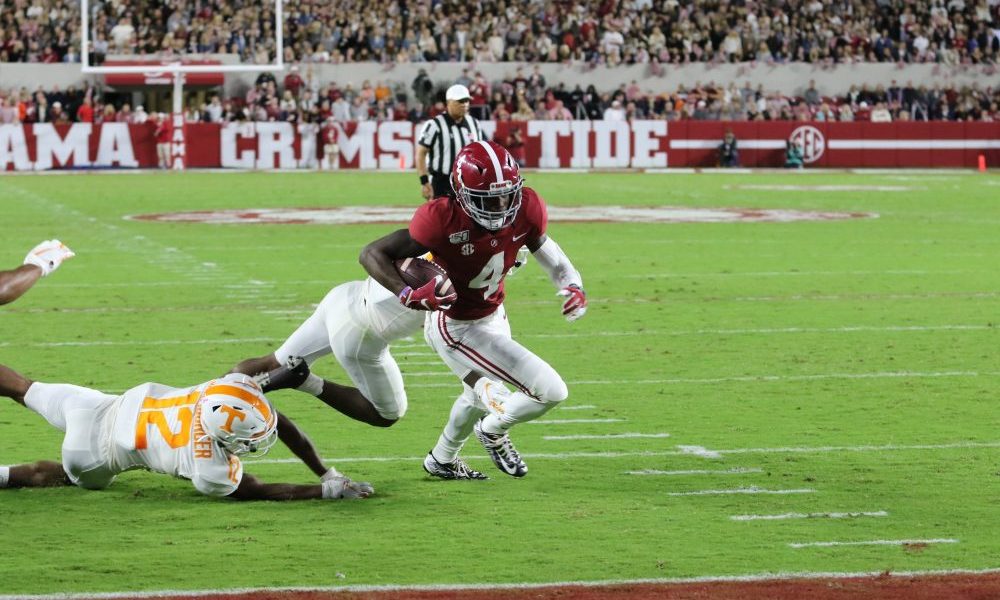 Alabama and Mississippi State are set for an early kickoff as the Tide looks to get back in the winning column.
Touchdown Alabama's staff predicts how this game will play out:
Alabama 42 – Mississippi  State 7
Key Insight: "Alabama must win this game convincingly for style points for the CFP. Offensively, the Crimson Tide has to establish an early rhythm in both the run and pass game. After having a tough time with Clyde Edward-Helaire, its defense gets a second chance to face a good RB in Kylin Hill. Alabama must wrap up and play sound."
Season Record: 10-3
Alabama 48 –  Mississippi State 17
Key Insight: "Alabama needs to win this game in dominant fashion to keep their playoff hopes alive, which may lead them to take shots early and often to get a comfortable lead early in the game. The Tide's defense must avoid mistakes it made last week to accomplish this goal. Although Mississippi State's offense may not be explosive, several offenses have had success against the Tide this season."
Season Record: 11-2
Pat Dowd / Breaking-News Reporter
Alabama: 42 – Mississippi State 17
Key Insight: "With or without Tua Tagovailoa, Alabama should take care of business today against Mississippi State. Since 2010 the Crimson Tide are 6-0 in the regular season when coming off of a loss.
Season Record: 12-1