Headline
Undisciplined play, lack of focus, poor coaching helped big in Bama loss to Auburn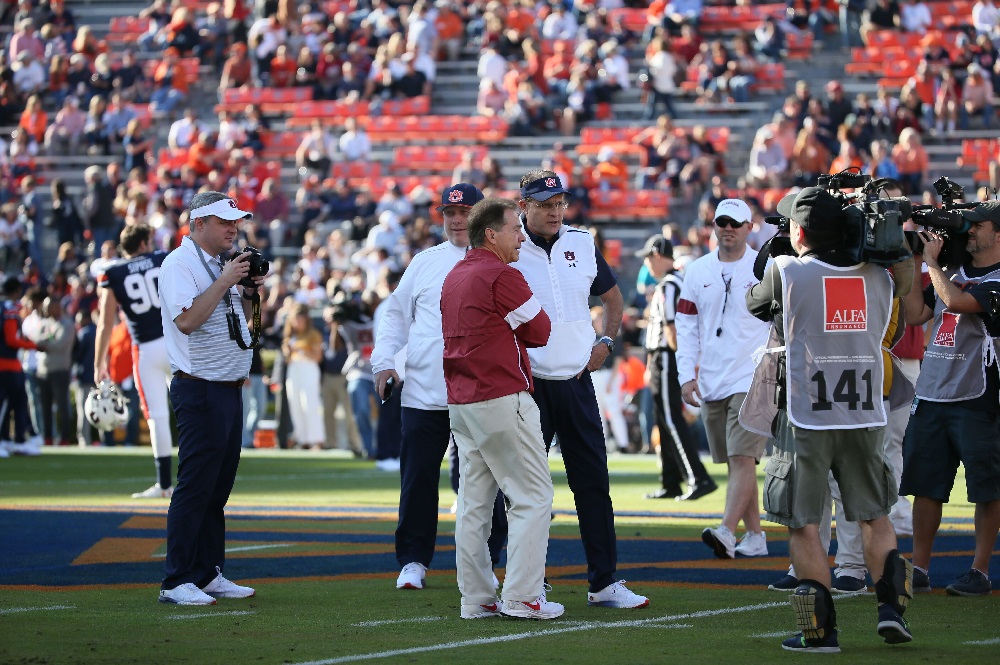 Yes it was bad, yes there are problems to be addressed, but no, this isn't the end of the Saban era as some will be all to happy to proclaim. See why.
You can lose the time of possession and win a game, Auburn did. You can lose all the offensive stats in a game by a wide margin and still win, Auburn did. You can be the lesser of two teams and still win, Auburn did. You can win all those things and lose the turnover margin and lose, Alabama did. You can have more penalties that you've ever had in a game with your head coach and still be a better team and lose, Alabama did. You can coach so badly you're players take retaliatory actions against opposing players, Alabama did. You can coach so badly too many players are on the field and lose Alabama did.
You can win the Biletnikoff Award for being the best receiver in all of college football and have a pass hit you squarely in the numbers and drop it, Jerry Jeudy did. You can go out on a pass route and never turn back to see that the quarterback has thrown the ball to you, so it bounces off you into a defender's hands that goes for a touchdown, Najee Harris did. You can coach a team so badly that an opposing quarterback runs for a ton of yardage because he's been unaccounted for and lose, Alabama's defensive coaches did that.
You can have your backup quarterback manage to put up 45 points on against a team with a sputtering offense and still lose, Alabama did it and many want to blame the backup quarterback who put up 45 points on one of the nation's top defenses.
This is not the end of the Nick Saban era in the SEC or in college football. It was the low point in focus, discipline and coaching. Nick Saban will do what he always does. Identify the problems and seek to correct them.
If you have lost faith in Alabama football, Nick Saban or Mac Jones, please make your way to the exit and get off the Alabama train. Alabama is better off without you bellyaching, blaming and finger pointing. Rant, rave print your own article and get it all out of your system as has been done here and prepare for better things to come because they will.
And don't forget to tip your hat to Auburn, they won. They worked their butts off, took advantage of every opportunity, made the plays the had to make and more. You can never be a gracious winner if you aren't a gracious loser.
Yes, Alabama played a sucky game, get over it. Remember, you can't win 'em all, but Alabama darn sure wins more than almost everybody else and that won't change for a while. For once, Alabama's not playing for a championship, many of you have forgotten what that feels like. Now you finally know how the other teams feel.
But it's a feeling that won't last long. So get back behind your team, root them onto a great a bowl win for your seniors and start dreaming about how great next season could be like all the other teams that didn't win the big prize this season.
*Get the BEST Alabama football insider information, message board access, and recruiting coverage today! SIGN UP HERE to unlock our subscriber only content!*
Larry Burton has been published in almost every media outlet for college sports and now primarily writes here for Touchdown Alabama. Follow Larry on Twitter for inside thoughts and game time comments at https://twitter.com/LBSportswriter