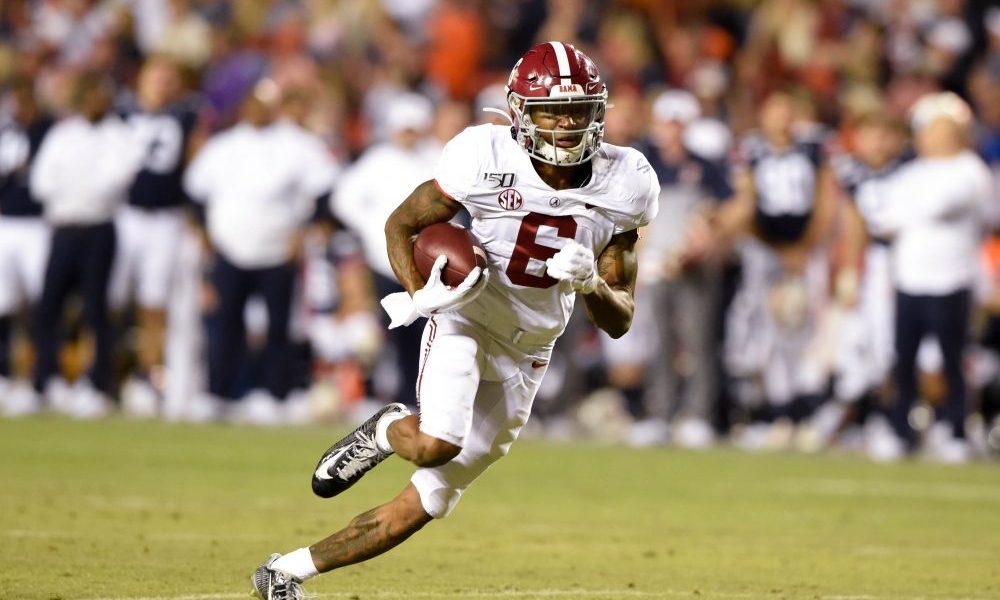 Touchdown Alabama's staff has named Alabama's wide receiver, DeVonta Smith, the Touchdown Alabama Offensive Most Valuable Player.
Smith caught 65 receptions for 1,200 receiving yards and 13 touchdowns during the regular season, including a 248 receiving yards and five-touchdown performance against Ole Miss, which gave him the Alabama single-game receiving yards record. Throughout the season, Smith has been one of the Tide's most reliable players. The junior suited up in all 12 regular-season games and stepped up in big moments.
A decision of whether or not Smith will declare for the NFL Draft has not been announced. At the moment, Smith's focus is on securing a Citrus Bowl win for the Tide.
Watch DeVonta Smith's Top Plays From This Season Powered By WePlayed:  CLICK HERE