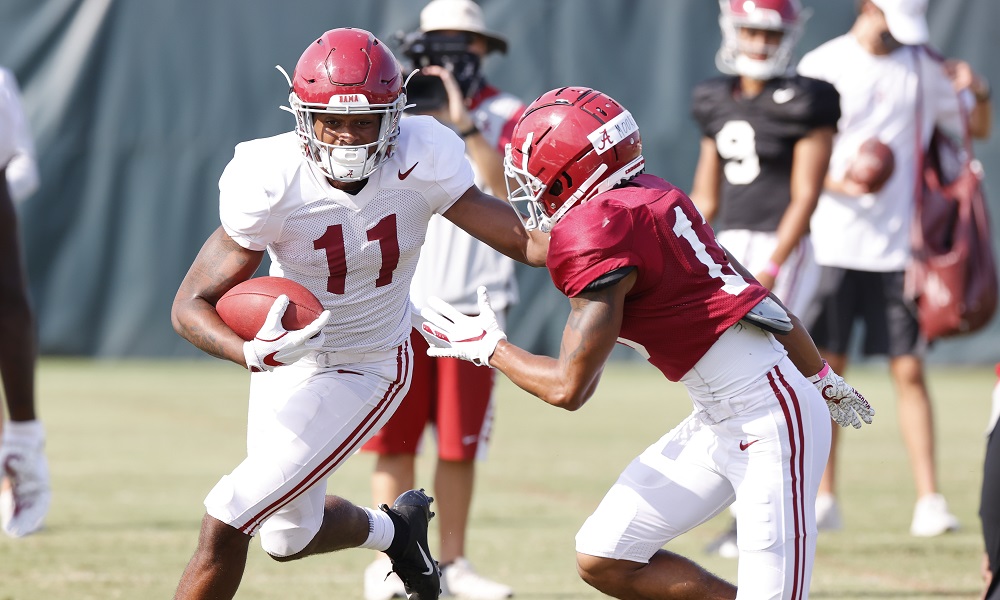 Alabama's true-freshman wide receiver, Traeshon Holden stated that Alabama football's game against LSU is personal this year, and several Alabama players echoed that sentiment.
It's always business but this one personall.

— TRAESHON HOLDEN🥋 (@300_Sh0wtime) December 5, 2020
The Crimson Tide's junior linebacker, Ale Kaho, and freshman wide receiver, Javon Baker tweeted in support of this statement.
Real personal ‼️‼️‼️‼️ https://t.co/1OFjkpLsX8

— Brandon Alefosio Kaho (@Brandonkah0) December 5, 2020
— 5 (@javondbaker7) December 5, 2020
Several Alabama fans also shared their support for Holden's statement:
😂😂😂 revenge tour https://t.co/tHmYXvsLpM

— Kwame (@Arnaz_X) December 5, 2020
It's finna get ugly in Baton Rouge https://t.co/bwlz7xhIax

— Ashton (@aham334) December 5, 2020
Keep that same energy, I'm begging you @LSUfootball https://t.co/Kg33iMYsxi

— P. (@slightlyinked) December 5, 2020
The Tide and the Tigers will take the field at 7 p.m. CDT Saturday. CBS will broadcast the game from Baton Rouge.