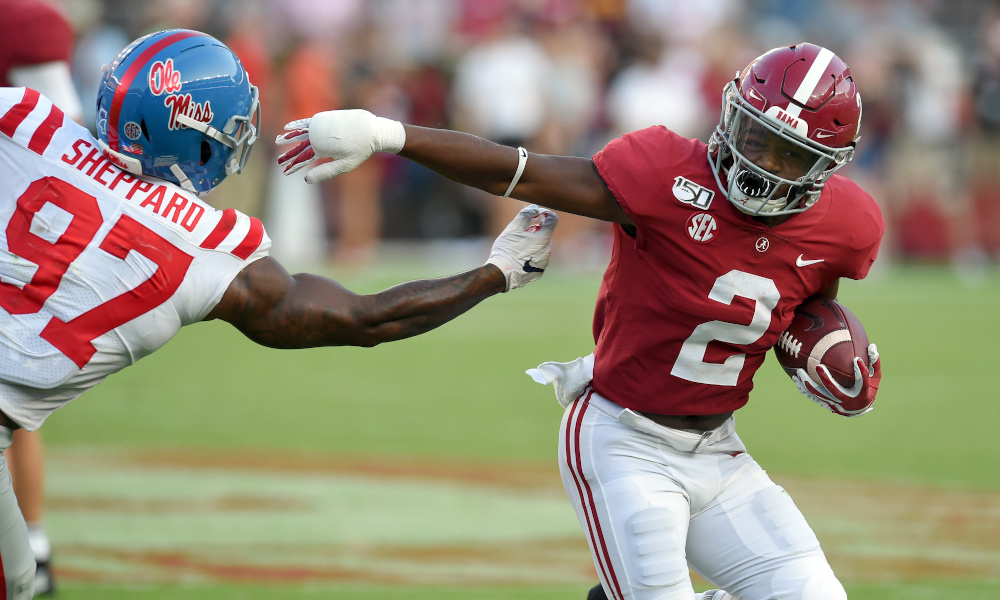 Alabama football's sophomore running back, Keilan Robinson hinted at his return to Alabama football's roster Sunday via Twitter.
https://twitter.com/__keilan/status/1350945249649160194?s=20
Robinson did not play with the Crimson Tide last season due to undisclosed reasons. However, it looks as if the Washington D.C. product will be back with the Crimson Tide soon. As a freshman, Robinson rushed for 254 yards and two touchdowns on 39 carries.
The Tide is expected to have a loaded backfield this spring with Robinson set to return. Roydell Williams, Trey Sanders, Kyle Edwards and Jase McClellan will join the sophomore in the fight for carries in the future. Brian Robinson has yet to decide whether or not he will declare for the NFL Draft.
Camar Wheaton, a 2021 5-Star running back, is also verbally committed to Alabama.