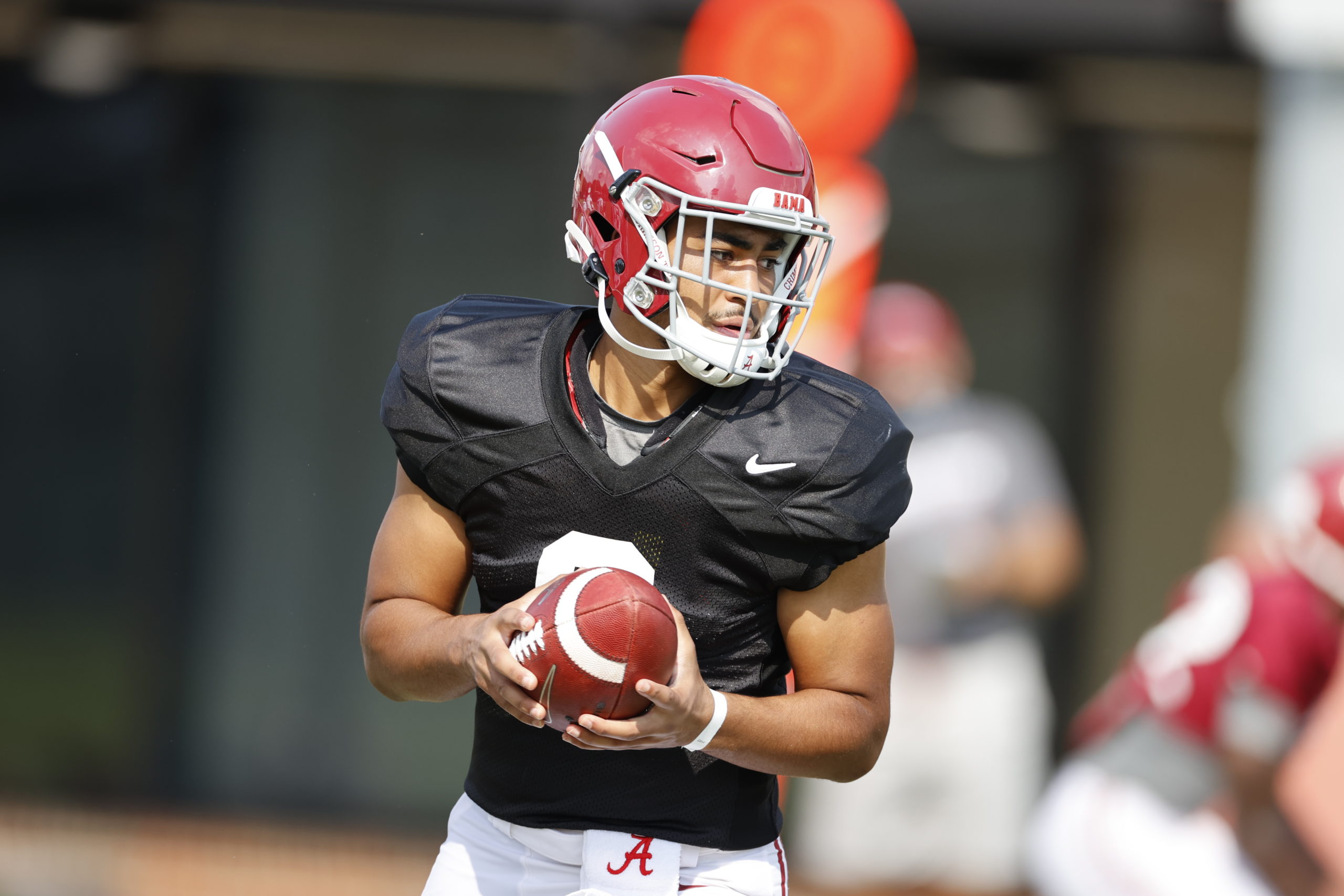 The White team leads the Crimson team 10-7 at halftime of Alabama football's spring game.
Bryce Young led all passers with 251 yards and one touchdown for the White team. Paul Tyson was 6-for-10 and passed for 71 yards for the Crimson squad. Traeshon Holden proved to be Young's favorite target as he pulled in six receptions for 67 yards.
Sophomore running backs, Roydell Williams and Jase McClellan both made plays in the run game in the first half. Williams carried the football nine times for 31 yards and McClellan carried it for 28 yards on seven carries.
The White team was able to get on the board first with a Will Reichard field goal to go up 3-0. After both teams traded a couple of punts, Young found Cameron Latu for a 59-yard strike to extend the White team's lead to 10 points. The Crimson team was able to cut into the White team's lead with a scoop and score by Jaylen Moody. Chris Braswell forced the fumble.
Demouy Kennedy leads the White team in tackles with five and DeMarcco Hellams leads the Crimson team with six.
The Crimson team will receive the ball at the start of the second half.