Alabama Football News
Jalen Hurts advocates for fan safety in beautifully constructed letter to the Washington Football Team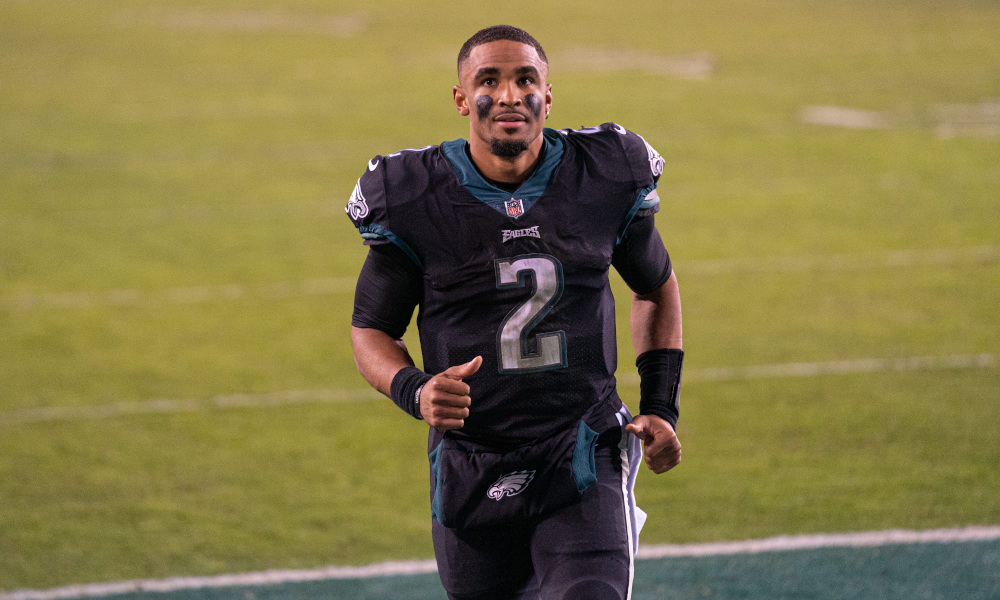 The Philadelphia Eagles' starting quarterback Jalen Hurts penned a letter to the Washington Football Team about fan safety at FedEXField after fans fell out of the stands onto the tunnel area as Hurts exited the playing field Sunday, according to NFL Network reporter, Tom Pelissero.
In the letter, Hurts asked what follow-up actions would be taken after the situation put 'fans, media personnel' and himself into a 'dangerous situation'. He also inquired about what 'safeguards the NFL and the Washington Football Team are implementing to prevent this from ever occurring in the future.' The letter can be read in its entirety below.
#Eagles QB Jalen Hurts sent a letter today to the Washington Football Team and the NFL, asking what follow-up action will be taken after a "near-tragic incident" when a railing collapsed Sunday at FedEx Field. Several fans fell; Hurts narrowly avoided potentially serious injury. pic.twitter.com/dfgwGndH9h

— Tom Pelissero (@TomPelissero) January 4, 2022
The incident occurred after the Eagles defeated the Football Team 20-16 Sunday. A video of the incident can be viewed below.
#Eagles QB Jalen Hurts was sacked only once during today's game. Almost had a second on his way to the locker room. pic.twitter.com/WwBE5pXaxO

— Mike Garafolo (@MikeGarafolo) January 2, 2022