Alabama Football News
Agiye Hall encourages Deion Sanders to 'turn up' amid Nick Saban pay allegation controversy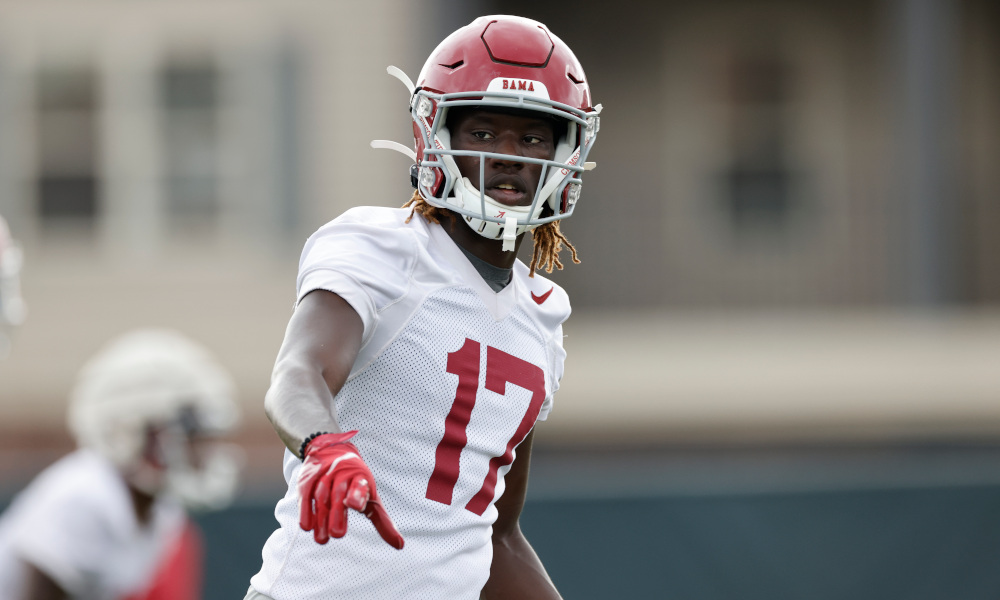 Former Alabama football wide receiver, Agiye Hall encouraged Deion Sanders to 'turn up' in response to Sanders stating Nick Saban 'lied' when he said Jackson State paid a player to join its program.
The interaction between Hall and Sanders took place on Twitter and is linked below.
yea prime turn up

— agiye Hall (@HallAgiye) May 19, 2022
Hall is expected to enroll at the University of Texas at Austin this summer after transferring from Alabama. The Florida native played in seven games for the Crimson Tide during the 2021 football season. He finished this season with four receptions for 72 yards.