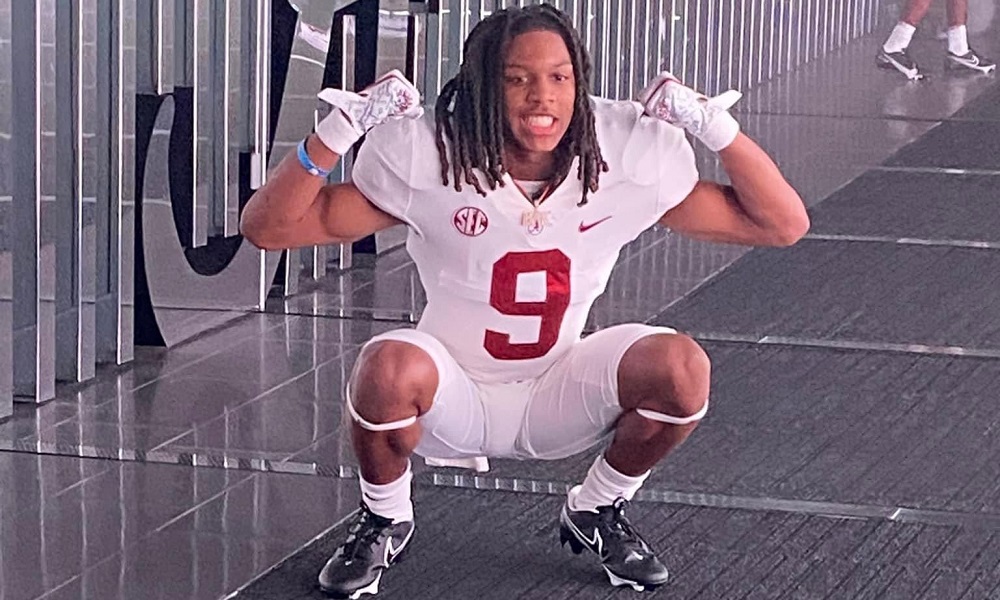 Jaylen Mbakwe announce his commitment to Alabama football Tuesday.
Mbakwe is a product is Clay-Chalkville High School in Alabama. He is the Crimson Tide's third 2024 commit, and he garners a five-star rating from Touchdown Alabama.
The Crimson Tide have been recruiting Mbakwe heavily since offering him in January. He said he loved the bond he was building with their staff after visiting for A-Day.
"I feel I have a good bond with coach Saban," said Mbakwe. "It is always a great time when we get to talk. I love our bond. Coach Robinson's coaching style is similar to my high school defensive back coach. If I was to commit there, it would not be a bad transition."
Watch Jaylen Mbakwe Junior Highlights Below: