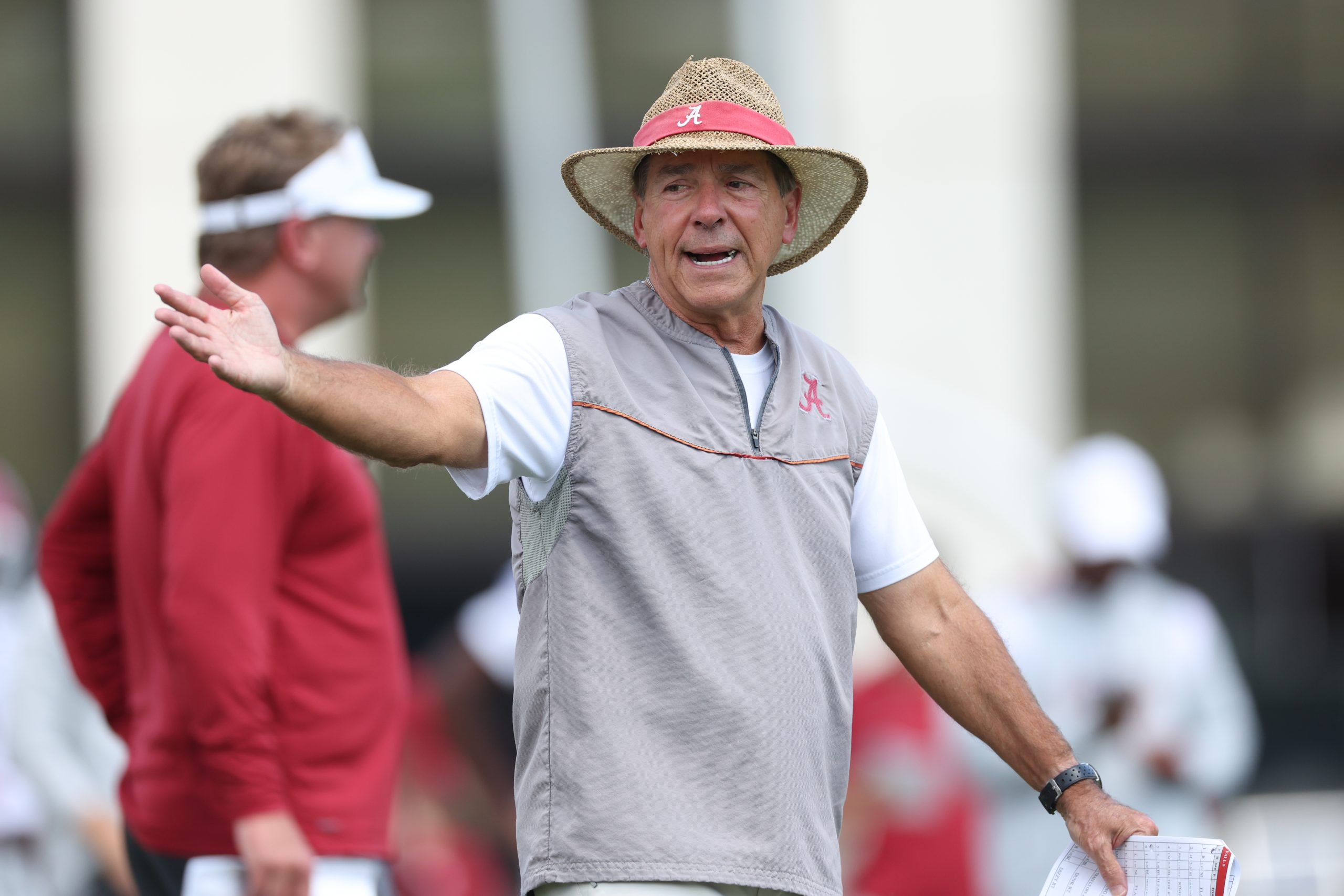 Throughout the past 15 years of dominance since Nick Saban took over at Alabama, it's easy for younger fans to brush past one of the lowest moments in the program suffered during Saban's first season on the job.
In 2007, the Crimson Tide lost 21-14 at home to ULM, who returns to Bryant-Denny Stadium on Saturday.
Despite the time in between and the heights Saban has reached at Alabama, he still carries a good deal of respect towards the Warhawks in this weekend's matchup with the memory of the loss still fresh in his mind.
"This is a well-coached team," Saban said to the media on Monday. "I think they're a lot better this year than they were a year ago. I see significant improvement on both sides of the ball. They have a good little quarterback who is athletic, can make plays, is a good passer, and they're playing good, fundamental football on both sides of the ball. We certainly have respect for these guys.
"I don't forget things. I remember when these guys beat us. I know that our players won't remember that because history sometimes is not that important, and they were probably — what would you say — five, six years old when that happened?"
Saban's suspicions were confirmed by senior defensive back DeMarcco Hellams shared he had no memory of the game.
"I don't remember that game, bit in football, if you don't come ready, any team can get you, especially playing at Alabama," Hellams said. "We get everyone's best game, so we're definitely preparing for ULM the same as we do any other opponent."
It doesn't appear that Saban will use the loss either as motivation or a teaching tool this week either noting once again that this past weekend's wild stretch of upsets throughout college football may be better examples to pull from.
"History doesn't seem to be on the forefront sometimes," Saban said. "And I do think that players relate better to things that affect them, which most of them don't remember those types of things. I think sometimes what happens currently, like what happened last week to a couple teams, maybe something that they cant identify with and relate to better."
Last weekend could prove to be a strong lesson for Crimson Tide players as three teams from the Sun Belt Conference, which ULM is a part of, upset Power 5 opponents despite being roughly 20-point underdogs.
"What does it mean to be favored by 21 points?" Saban said. "Well, there were two teams that I know of — maybe more I don't know — that were favored by about the same amount that actually got beat. So I guess it doesn't mean anything, and that's why we have to play games. It's important for the players to learn that they have to focus and prepare for every team and every opponent so that they can go out there and play to the best of their ability because sometimes even when you win, you can lose."
Appalachian State defeated SEC power Texas A&M, former Alabama staffer Charles Huff and Marshall upset Notre Dame and Georgia Southern bested Nebraska, ending the Scott Frost era with the program.
Although the game from 2007 may not be relevant to the current members of the Crimson Tide, Saban would prefer to caution his players from getting caught up in how many points teams are favored by.
"The challenge for us, from the top to the bottom of the organization, is to hold each other accountable," Saban said," to make sure that we're putting the players in the best position to have a chance to be successful but we're also teaching them fundamentally what they need to do to be able to have success. But then they have to be accountable to challenge themselves every day to able to do it."
*Get the BEST Alabama football insider information, message board access, and recruiting coverage today! SIGN UP HERE to unlock our subscriber only content!*
Patrick Dowd is a Reporter for Touchdown Alabama Magazine. You can follow him on Twitter, via Pat_Dowd77