Subscriber
Alabama's pregame notes for SEC opener against Vanderbilt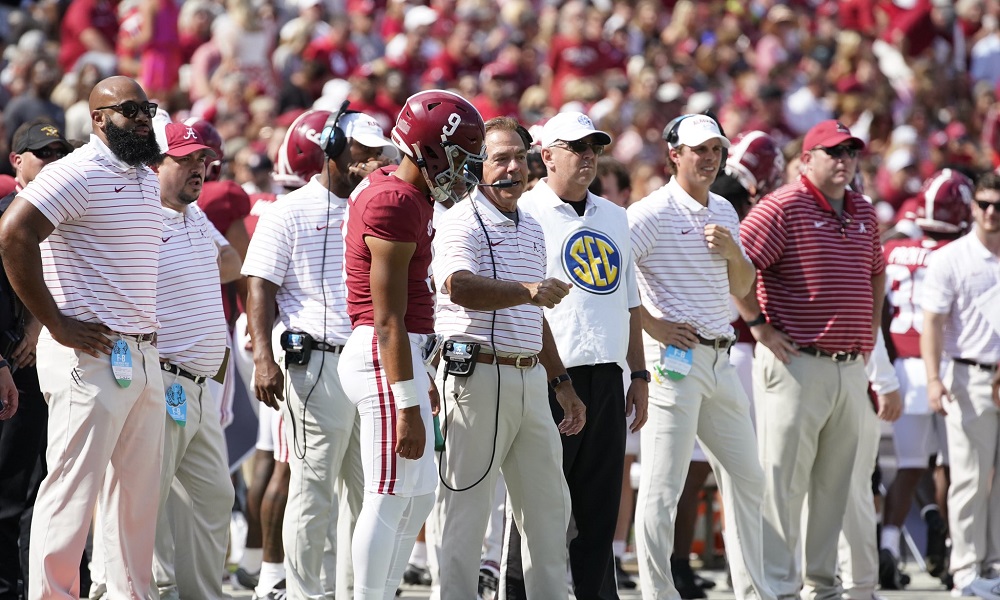 Alabama opens Southeastern Conference play on Saturday against Vanderbilt.
Clark Lea brings the Commodores to Bryant-Denny Stadium at 3-1 on the season. Nick Saban wants the Crimson Tide to have more 'hateful competitors' and gain consistency. Alabama starts its gauntlet in the SEC next week versus Arkansas.
Vanderbilt has two dual-threat quarterbacks to test Alabama's defense while the Tide needs to have its offense find a rhythm.
Below are pregame notes for Alabama against the Commodores.
-Scouts from the Los Angeles Rams and New York Jets were in attendance for today's game.
–