Alabama Football News
Tennessee HC Josh Heupel feels the Vols do not have to be extraordinary to beat Alabama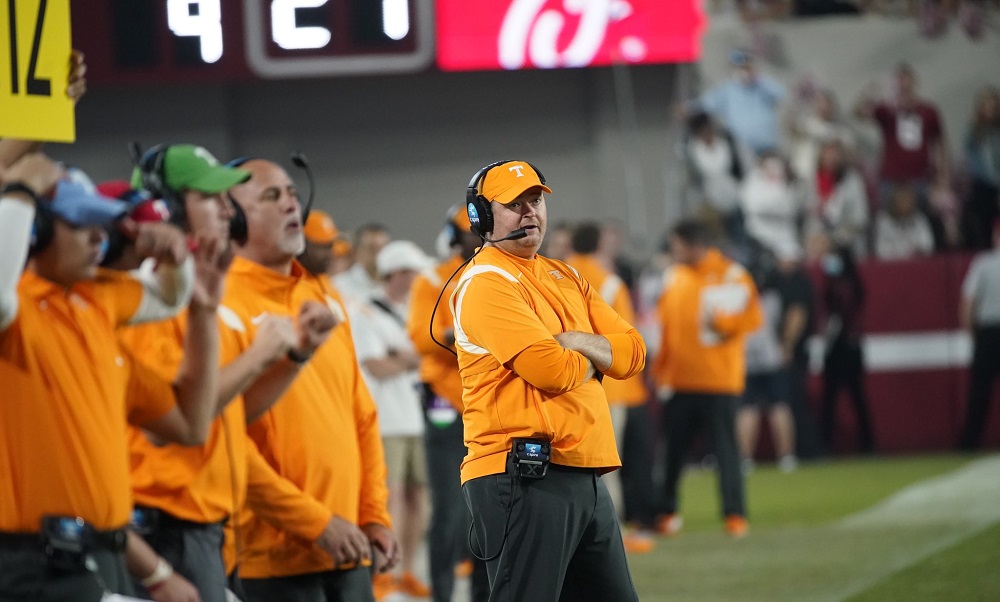 Tennessee head coach Josh Heupel feels the Vols must be prepared to play a full sixty minutes to fear Alabama Saturday.
Tennessee will head into Saturday's matchup undefeated and ranked No. 6 in the AP Top 25. Heupel feels the Vols must stick to their identity Saturday.
"It is all about us," Heupel said Monday during his press conference. "We do not have to do anything extraordinary. We just have to do the ordinary at an extraordinary level. We have to go compete for 60 minutes. Everybody in our program is excited for Saturday afternoon."
Alabama football is hopeful it can return Bryce Young to the field this week. Heupel complimented Young during his Monday presser.
"Bryce has played at an elite level for a long time, arm talent, great decision maker," said Heupel. "The x-factor for him is his ability to move and extend and make plays outside the pocket and inside of the pocket. He does a good job of finding the soft spot in the pocket. When he escapes, he is a thrower first and finds guys if you do not match them out."
Heupel described Jalen Milroe as 'athletic and dynamic with the football in his hand.'